What Could You Be Doing Instead Of Emails?
Your email done for you by a real human!
What Could You Be Doing Instead Of Emails?
Your email done for you by a real human!

Email sucks your time, yet so many entrepreneurs, authors, speakers, consultants and working professionals manage their email all by themselves.
At InboxDone we provide you with a dedicated email manager, a human being with English as a first language, who will custom build and operate a system to reply, filter and follow-up all your emails based 100% on your preferences.
We are email specialists -- that's all we do.
What Others Are Saying About InboxDone
You've Got To Take This Step
"Just the weight off my shoulders is amazing. It's hugely important for my sanity. If you really want to grow your business, you have to do this."

Kathy, DiscussingDissociation.com
"We were overloaded with incoming queries. InboxDone had the right solution at the right time."
"I had got to the point where I spent 3 hours a day answering email. Think about the positive side -- what else can you do with that time? I'm recording my own audiobooks with my extra time. I'm creating more products. I'm building my business."
Joanna, TheCreativePenn.com
Book a discovery call with us so we can learn more about what you do and see if you are a good fit for our service.
You are assigned a dedicated Inbox Manager who you will work with to build a customized system of filters, folders, templates and dynamic replies to handle as much or as little of your email as you want us to.
We go to work managing your email for you. You go to work on the rest of your life.
Due to the personalized nature of our service, we only have
capacity to take on two new clients each month.
InboxDone Co-founder Yaro Starak was recently a guest on the Eventual Millionaire Podcast hosted by Jaime Masters, where he explained how you too can break free from email. Press play to listen.

Whether you have 100, 1,000 or even 10,000 emails sitting in your email software, we will get your inbox done (to zero!).
Your inbox manager will build a system based on the kind of emails you receive, and what you want done with them.
OUR SERVICE MAKES YOU MONEY
Do you have a prospect follow-up system? We can custom build and implement one for you, then you just watch the sales come in.
NEVER WORRY ABOUT YOUR EMAIL AGAIN
Checking your email multiple times per day is a complete waste of your precious time. Let us check every day, you can check-in whenever you feel like it... or never at all!
ENGLISH IS OUR FIRST LANGUAGE
Your dedicated inbox manager speaks and writes English as their first language and has been specially trained to handle email using our proven system.
YOUR PRIVACY MATTERS TO US
Handling your email with access to personal information about you and your clients requires a high degree of trust. We use secure password sharing software and VPNs to protect your data. We can also sign any NDAs you provide.
YOU DECIDE HOW MUCH WE DO
Want us to simply filter and file your emails? We can. Or we can take over all replies and build dynamic systems to handle everything for you. How much we do is entirely up to you.
WE BECOME PART OF YOUR BUSINESS
Your inbox manager will take the time necessary to carefully study your products and services, so we can represent your business as well as you do.
INTELLIGENT FILTERS AND FOLDERS
Once you successfully apply for Inbox Done, your inbox manager will go to work to build a tailored filtering and filing system to simplify and organize your email. 
How many times have you told yourself you need more systems? We build templated processes to optimize and systemize responses to your most common emails. 
CREATE TIME, REDUCE STRESS
You will be laughing at yourself for not handing over your email to us sooner when you realize how much more time you have, and how less stressed you feel.
WHAT COULD YOU DO WITH EXTRA TIME?
With email taken off your plate, what could you do instead? Create new products, write a book, build a new business, spend time with your family, travel the world?
MORE THAN JUST A VIRTUAL ASSISTANT
We are not just another virtual assistant service. We do only one thing, email. Our inbox managers are specially selected with superior communication skills, emotional intelligence and marketing savvy.
WE DO NOT HIRE CHEAP LABOUR
Hiring overseas contractors at $2 an hour might sound appealing, but we know that for something as important as your email, it's not going to work. We hire the best and we pay our people well.
WORK WITH THE SAME PERSON
We're not another faceless agency where you don't know the person working for you. Your inbox manager is the same person who will check your email each day, who you can communicate with directly.
ISN'T IT TIME YOU BUILT A TEAM?
Are you still working solo? Isn't it time you got help? Start with us to build a true 'virtual team' so you can taste what it means to own a business, and stop being a do-everything-yourself freelancer.
GETTING READY TO SELL YOUR BUSINESS?
Businesses that run themselves are much more attractive targets for a buyout or acquisition. If you're thinking of selling, hire us to take over email and instantly increase the value of your business.
WE ARE YOUR CUSTOMER SERVICE DEPT.
Do you get a lot of emails from customers asking for help with your websites, products or services? Let us become your email customer service department.

Trust And Communication Comes First
You don't want to hand over something as personal and important as your inbox to just anybody.
Our specialty is email. We are not just another virtual assistant service. We are very particular about who we hire and how we hire.
Hiring is hard! When you work with us, you don't have to wade through hundreds of applications, find the best person, test and train them -- we've done this for you
All of our inbox managers have English as a first language, an extensive writing background and above average emotional intelligence and empathy -- our managers learn to respond and to think like you
Unlike virtual assistant agencies, we do not hand over your email to $4/hour overseas contractors who have limited writing ability -- we carefully attend to your emails as if they were our own
Meet a Few of Our Team Members
With a B.A. in Spanish (and a concentration in English), Alex has spent most of his professional career researching, writing and teaching. He has worked as a Freelance Contributor for leading digital media companies throughout Latin America. Alex has also worked as a Remote Copywriter for years, and teaches English as a second language to all ages and levels. His cross-cultural experience has cultivated a depth of respectful, empathetic communication, and he can easily adapt his writing to any customer and/or audience. He currently lives in Buenos Aires where he fluently communicates in multiple languages.
With a B.S. in Communication (and a concentration in Interpersonal Communication), Carly has spent most of her professional career in journalism. She's worn a variety of hats in the service of small businesses, including Reporter, Project Manager and Customer Service Representative (via email, phone and FB Messenger). Carly recognizes the importance of courteous, clear and patient communication. She enjoys implementing new systems and streamlining them to perfection. Her dynamic background allows her to perceive people's needs and effectively provide the specific answers they're looking for. Outside of work, she's the parent of three rescued pit bulls and is finishing her first novel.
Julia is a marketing strategist with extensive experience in direct sales and account management, along with sales funnel design and execution of different retention models. Additionally, Julia has worked in film and television with credentials including Paramount Pictures and Universal Studios. Julia brings her passion for the arts to her position, along with the ability to work strategically and collaboratively within a variety of remote contracts.
With his extensive professional experience as a Sales Manager and Firefighter Paramedic, Kevin brings a unique perspective to InboxDone. Since his writing experience ranges from sales/marketing emails to research-heavy theses, Kevin can easily adapt to any writing style and brand voice. His sales background allows him to quickly build rapport, cultivate strong client relationships and nurture them over the longterm. Born and raised in Chicago, Kevin's new goal is to adopt a completely remote lifestyle — living the van life while driving across America.
Throughout his professional career, Brian has worked in a wide range of managerial jobs. With years of experience in customer service and a B.A. in Arts & Letters, he has developed a unique flexibility in his approach to communication. His concentration in journalism combined with his experience as a copyeditor and writer has afforded him a keen attention to detail. Brian's current work as an English teacher in a foreign country has fostered an empathy and set of interpersonal skills necessary for work with a variety of different backgrounds.
With an B.A. in Business & Marketing, an MA in Adult Education & Training and an MA in Psychology (as well as years of experience in business coaching and digital marketing), Jessica has a strong eye for detail when it comes to the written word. She has worked with countless clients to help craft the perfect customer experience online and enjoys helping others succeed. Jessica has extensive experience in corporations and small businesses providing customer service via phone, Facebook, and email. Since her background is diverse, she can easily adapt to any client's voice and style. In contrast to traditional office hours, Jessica loves how remote work allows her to spend more time with her family on a daily basis.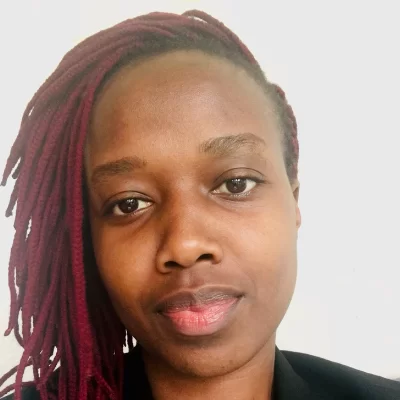 It was Bosi's obsession with words that led her to undertake a professional career in content creation and management. With a focus on digital marketing, Bosi has written marketing content for clients all over the world. Her extensive experience working for different clients and on various topics has ensured that she's able to adapt her voice to match any client's brand and messaging. Outside of work, you'll find her head buried in a book somewhere or writing the next crazy story her mind has conjured up.
Our fee for email management depends on how busy your inbox is and how much you want us to do.
Whether you want us to simply filter and file your emails, or completely take over to become your customer service and sales department, the cost is based on how much time we dedicate to your inbox each month.
Current InboxDone clients pay $995 to $1,995 USD per month to handle most or all of their email.
Bear in mind due to the personalized nature of our service, we can only take on a small cap of clients each month. As such, we only select the very best applicants who are well suited to benefit from our help.
Your time is valuable. Consider all the hours you currently spend on email and what that time could be used for instead and it is easy to see the return on investment. 
By taking over prospect follow-up for you (where we create and send sales follow-up emails), our service can potentially pay for itself and even make you money.
Each month we have capacity to take on only two new clients because we carefully tailor the service to every person.
Click the link to book a discovery call, so we can learn more about whether you are a good fit for our services and you learn more about how we work.