Customer Service Outsourcing: Hire A Virtual Assistant To Deliver Quality Customer Support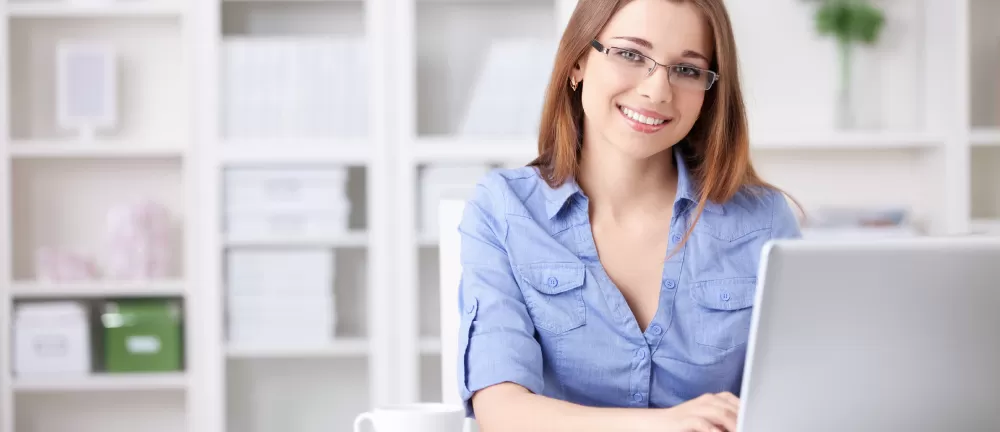 Imagine this: you're a passionate small business owner who designed the perfect digital storefront to sell your favorite clothing, shoes, and accessories. 
You open up for business and you're excited about all of the feedback and questions you're receiving from your steadily growing stream of customers. 
At first, everything is new and exhilarating. 
You're engaged with your customers and easily able to handle the incoming emails and help desk tickets that your business is getting. However, this steady stream quickly picks up after word of mouth kicks in, drowning you in support queries that you can't possibly handle on your own. 
Your response times start to slip from one day, to several days later, then to several weeks. Both you and your customers start to get frustrated as you struggle to keep up with the mounting questions, ultimately impacting your customer service and reputation. 
Sound familiar? 
Whether you're an influencer, an online coach, or a small agency offering professional services, customer service is the lifeblood of your business. While you want to be able to care for each and every customer, the reality is that everyone needs support. 
Outsourcing customer support to a virtual assistant will give you the freedom to focus on product creation, delivery, logistics, creative tasks, and marketing, while your dedicated support team tackles client queries with the same level of care that you would offer in your approach. 
In this article, we will discuss:
Good Customer Support Is A Growth Hack
Customer support outsourcing isn't just a benefit for your business, it's a necessity. 
Bad customer support can seriously stunt your growth, with issues like late responses, poor customer service, and other problems quickly turning into negative reviews posted online. Negative reviews are so detrimental to your business -- studies show it can take 10 positive reviews just to make up for one negative review.
Of course, the opposite is also true. Word-of-mouth marketing has become so much more essential and beneficial in the digital landscape, offering you free marketing that builds trust and occurs without you having to do anything on your end. 
The Zappos Story
To understand the impact of good customer service, consider a company like Zappos. 
Zappos prioritized customer support from the beginning, going above and beyond to offer a level of customer service that consumers didn't expect.
They turned their customer service team into a Customer Service for Anything team that would help people out with family-friendly movie recommendations, gardening tips, or even just human connection. 
While Zappos certainly is an outlier, they're an excellent example of how customer service can define your business and solidify it as a wonderful company to work with, regardless of whether you're selling shoes or soap.
What Tasks Can Customer Service Staff Take Over?
Customer support outsourcing to a virtual assistant makes it easier for you to focus on what you do best. 
When you hire customer service staff, what types of tasks can you expect them to help with? A few of the tasks your virtual assistant customer support team can take over include: 
Going back and forth with customers flooding your inbox can leave you feeling overwhelmed as you struggle to catch up with their queries and your projects. Customer service outsourcing to a virtual assistant provides you with a team that can respond to these emails on your behalf while you focus on other tasks. 

Do you use help desk software to streamline customer support, but find yourself inundated with all of the tickets coming through? As with emails, choosing to hire help desk support will give you the assistance you need to clear your backlog of help desk tickets and stay on top of them moving forward. 
Follow Up With Potential Customers To Increase Sales 
Customer service outsourcing to virtual assistants can help you nurture leads, generate new leads, and follow up with abandoned cart users and interested customers to boost your sales.
Refunds, Returns & Upgrades
Do customers need to get a refund for a certain product, return an item or upgrade to a better plan? Let your dedicated customer support staff handle it! 
Lodge Tasks With Other Team Members
Customer support staff can integrate with other team members including accounting, web development, logistics and legal, to support processes beyond basic customer service.
Create FAQs To Speed Up Replies
Customer service staff can create FAQs that target common problems, making it possible for customers to get the help they need without having to email your business or create a support ticket. 
Create SOPs To Document How To Process Common Tasks
Your customer service staff can generate standard operating procedures (SOPs) to make it easier for you to train future staff and to make your business run more like a machine, without needing your constant input.
Adopt Any Custom Software You Use
If you use CRM or task management software, help desk software, plugins for email or any tool, your customer service assistants can update and manage these for you.
To see the full scope of how customer service outsourcing can benefit your business, visit our services page. 
What Type Of Individual Or Company Should Outsource Customer Service To A Virtual Assistant Team?
Choosing to hire customer service staff is a major decision for your business and not one that may be right for everyone. What type of person or company should outsource customer support?
Professional services like accountants, lawyers, dentists, doctors, tech and design agencies
Online coaches, teachers, experts, educators, authors, etc.
Media influencers with a growing community
E-commerce stores selling on platforms like Etsy, Amazon, DTC, eBay, Etc
Subscription box companies
SAAS, marketplace, and digital media companies
Put simply, if you feel like you can no longer deal with the growing backlog of support tickets and the stress that accompanies them, the decision to hire customer support staff is one that will assuredly help your business. 
What Should You Be Looking For When Hiring Customer Service Staff?
Customer support outsourcing comes with its fair share of risks if you're not sure who to approach for the help your business needs. 
Great customer service staff are not robotic or impersonal, using copy and paste templates that only half answer the questions asked by potential clients.
Qualified customer support staff will work tirelessly to adopt your brand style and voice in every communication, be patient and professional in how they handle both calm and aggressive customers, and look to support your business beyond your email and help desk as they grow with you. 
More importantly, quality customer service staff demonstrate high attention to detail, are friendly with everyone and will convey this in their communications, and are empathetic with every customer.  
Why Hire InboxDone Customer Support Staff?
Why should you choose InboxDone dedicated assistants over other customer support options available to you? Find out below...
1. Our Unique 10-Step Hiring Process To Find Top 1% Talent
Our hiring and training team is constantly adding top talent to our roster. 
We look for native English speakers, superior written communication skills, attention to detail, emotional empathy, the ability to adapt and of course, friendly customer service skills.
Every InboxDone assistant is vetted through an extensive 10-part hiring process, which consists of a written application, video response, bio and background check, initial interview, reference check, LastPass training (to keep your passwords and sensitive data safe), initial customer service test, and online training course before they begin working with you. 
We also attribute our success to the fact that we pay our team well and encourage long-term commitment with bonuses to keep turnover low. We are an equal-opportunity company and seek diversity in our team.
2. All Clients Are Assigned Two Dedicated Assistants
Most people make the mistake of hiring one virtual assistant that's dedicated to your business as a starting point. This can be problematic for many reasons.
Should your virtual assistant take a holiday, require sick leave or decide to change careers, all the work falls back into your lap.
Not every virtual assistant is going to be a good fit for your business. Turnover is a pain, especially when you're responsible for re-training over and over again.
How do you solve these issues?
We distinguish ourselves from the competition by assigning you two virtual assistants from day one.
With two assistants, you don't have to worry about the potential for any lapse in service should one assistant be out of commission. If there is turnover, one assistant can train the replacement without any disruption to your service.
We recognize the need for a high-quality team and equip you with two professional assistants from the start and can add more as needed.
3. Our Tailored Handover Process To 'Clone' You
We do not supply you with the assistants you need for customer support and then hope for the best.
Our tailored handover process means your new assistants will study you and your business, adapt your culture and writing style, and understand the big picture of what you are trying to build with your company.
The handover process is customized to each of our clients. They will look at how you currently reply to customer service questions, what tone you use, what resources you have in place, what products and services you sell, and how customer service integrates with the rest of your company.
They will then build a system - a customer service department - with all the folders, filters, templates, rules and SOPs needed to run it. 
Additionally, our assistants are always focused on growing with you and your organization as your needs evolve. Whether you're establishing new business goals or looking to streamline certain systems or processes, our virtual assistants are with you every step of the way. 
You can learn more about the handover process here. 
What We Do Not Do And Who Should Not Use InboxDone
InboxDone is not for small businesses who are looking for low-cost overseas labour.
Many customer service staffing solutions hire virtual assistants in countries where they can pay $5 to $10 an hour, resulting in high turnover and poor communication.
We are for small businesses that need superior communicators, attention to detail, and consistency, and are willing to pay better rates for a better team.
Note: we don't offer live chat or call center phone support. Instead, we specialize in email and help desk software, keeping your support tickets and inbox cleared each day (alongside the additional services mentioned above). 
If you want two assistants from day one, a hiring and training system refined over a decade, and our professional team standing by to support your growth, InboxDone is for you.
Book A Discovery Call Today
If you're ready to conquer overwhelm and enhance the customer experience offered by your business, book a discovery call with us now.
On the call you can tell us what type of queries you need help with, what systems you would like built, what values are important to you, and any questions you have so we can give you the best customer service support possible!