How A Scheduling Virtual Assistant Can Manage Your Calendar For You
Do you spend large parts of your day sending emails back and forth to schedule meetings with contractors, staff, colleagues, clients, and potential clients?
If so, you know the frustration of coordinating these communications. Having to deal with sending a suggested day and time for a meeting, only to get an email back with a different suggestion is stressful and time-consuming. Then, you write back again with an alternative, only to get another counter-suggestion, which just adds to the piles of emails already sitting in your inbox.
Even if you use calendar management software to automate this process, you spend time making sure events are entered where they should be and double-checking all the details, dealing with cancellations, rescheduling, and events mysteriously never making it into your calendar so you look bad when you don't show up.
Scheduling and calendar management shouldn't be your job. 
As you probably already know, this is not the best use of your time as an entrepreneur, founder, executive, or manager in your company. You need a virtual scheduling assistant.
By hiring a virtual assistant to manage your calendar, they can establish your meeting schedule, deal with communication between clients and partners, and guard your time so you can focus on your business. 
In today's world, you typically conduct calendar management with the support of a software solution designed specifically for your scheduling needs.
Data offered by Allied Market Research predicts that the scheduling software market size will rise 13.1 percent (or $205.85 to $546.31 million) from 2018 to 2026.
But while today's technology supports the automation of various processes to unburden your workday and streamline your operations, you know that most software products have their limits.
While calendar management software can help you book, reschedule, or cancel appointments, it can't do the following for you:
Understand whether or not an upcoming meeting with a specific individual is necessary (or ask you any further questions you may not have considered yourself).

Coordinate meeting content or communicate specific details back and forth with individuals.
Craft important follow-up messages while taking on your unique voice and tone.

Learn how to use other programs that your business relies on for managing your appointments.

Help you prepare for your call beforehand.

Take over the entire process for you.
A virtual scheduling assistant is a human being who will work with your email and calendar software to make sure your meetings are scheduled, all the details are there ready for you, so you just show up and perform.
They handle re-schedules, cancellations, scheduling conflicts, and communications so you don't have to. They also act to guard your calendar so no non-essential meetings are scheduled and you get to preserve blocks of time for more important tasks like deep work, lunch, family events, exercise, and beyond. Put simply, they do everything you would do so that you dedicate your time to what truly matters. 
Managing your calendar yourself is detrimental to your business because it takes time away from productive growth tasks, and you know that software can't do it all for you. You will benefit significantly from enlisting the help of a scheduling manager instead. 
How Can A Scheduling Assistant Support Your Business?
Choosing to hire a virtual scheduling assistant is a first step in the right direction.
However, it's important to precisely know what they have to offer before you begin the hiring and onboarding process.
A virtual scheduling assistant will: 
Manage Email Communications: Let's face it: modern scheduling software streamlines the meeting process, but most people are going to communicate directly through email with prospective leads and partners. Doing so with multiple people throughout the day and staying on top of new emails can be time-consuming. A virtual scheduling assistant takes care of these communications and collaborates with you, ensuring you only need to show up for meetings! 
Set Up And Work With Existing Calendar Software: You may already have existing scheduling software like Calendly and a calendar like Google Calendars. A scheduling assistant will work with you and your current systems or set up and manage new ones. Do you rely on Outlook or Microsoft 365 to run your business, communicate with clients, or manage your calendar? Don't worry, a scheduling assistant can work with these!

Communicate With You To Set Up Bookings: You can easily send a message through Slack/WhatsApp/SMS/Teams to inform your scheduling manager about an upcoming appointment you've set yourself or ask them to communicate with a particular individual to set up a booking. 
Create A Dedicated Page For Bookings: Don't already have a dedicated meeting page on your website? Don't worry. An assistant can create a dedicated page for people to book into your calendar, reducing the back-and-forth questions about how to book a meeting with you. 

Vetting Potential Meeting Requests: Not all meetings are going to be worth your time, but the process of trying to vet every individual on top of your management activities is just another task that takes you away from other projects. A virtual scheduling assistant can go through the process of vetting each meeting using your standards to determine whether or not you need to attend it.
With a calendar assistant on your side, you will realize just how much time you can save when you're not taking on all of these tasks by yourself. 
Why Choose InboxDone
As Your Source For Calendar Scheduling Virtual Assistants?
When you decide to bring a virtual scheduling assistant onto your team, you don't just want anyone; you want specialists who have superior communication skills. 
With InboxDone finding the right calendar assistant is easier than ever. Choosing to work with us means accessing benefits that cover your scheduling needs and beyond.
We Handle Everything For You...
Clarify What Types Of Meetings Matter Most
We work with you to determine parameters for scheduling meetings, so we know when you're at your best (and help you create your dream schedule). 
Protect Your Time From Incoming Invitations
We take care of all invitations that come your way, regardless of whether they're meetings with team members, investors, contractors, clients, or suppliers. Even if you want to sit down on a call with family members, we're here to help!
Send Meeting Requests And Reschedules
We'll send out personalized requests to others in your calendar so that you can verify their attendance beforehand (and we'll take care of any rescheduling issues as well). 
Collect Critical Information So You Are Prepared
We incorporate all the necessary meeting details and notes into your calendar so all you have to do is show up.
Reconfirm Meetings To Avoid Wasting Time
We confirm all of your meetings on the day of to make sure there aren't any changes. If there are, we'll reschedule them and conduct the necessary outreach to coordinate with the attendee. 
Eliminate Time Zone Confusion
We'll research to ensure that all time zones match the scheduling to avoid any unforeseen meeting issues. 

Book Event Tickets, Travel And Hotels
We can book tickets to conventions or other events as well as hotel rooms for travel. We go beyond just calendar scheduling if you need it!

Manage Ground Transportation & Check-Ins
We can organize your transportation on the ground when you travel to events, plus confirm check-in with hosts and hotels.
Block Time For Fitness, Family & Creative Work
We can help you craft a schedule that prioritizes tasks that are important to you. Meetings shouldn't interrupt other life tasks like lunch, fitness, creative projects, or family time. 

Keep You Free To Focus On The Work
We guard your time so that your schedule meets your professional needs. Too often, meetings can take you away from work-related tasks. With our support, you don't have to worry about spending all day on meetings away from important projects. 

You can learn more about the other services we offer and how they intersect with your calendar scheduling needs on our Services Page.
Our Hiring, Vetting, Testing And Training Process
Finding a virtual scheduling assistant can be tricky, which is why we take care of the essential aspects of the process for you. 
All our virtual assistants undergo a rigorous vetting process to ensure that they have the talent and skill needed to successfully manage your scheduling and more. 
All our managers go through ten rounds of extensive vetting and evaluation (this includes our in-house training course) before they begin working for InboxDone. Then, once they're accepted onto the team, we continually monitor performance and ensure they meet your expectations. 
To further illustrate the care we take to ensure that you get the best possible match, all candidates go through three distinct stages. This includes the hiring process (where they complete a number of tasks before they're invited into the paid training period), the training process (where we evaluate their abilities and talent), and the onboarding process (where we connect them with you). 
This process can be broken down into 10 steps: 
The Written Application
All candidates undergo a written application process to help us locate the best possible candidates in the overall pool of applications.
Filtering Applications
We further filter applications based on a range of criteria that help us identify the best candidates. 

Video Responses
Video response prompts are leveraged to evaluate professionalism, friendliness, problem-solving skills, and the ability of a candidate to place themselves in the position of their clients.
Bio And Background Check
A bio is required to evaluate how professional a candidate is and how well they can follow directions while also impressing the hiring manager. A background check is also conducted. 
Interview With The Hiring Manager
An interview is conducted to get the full scope of the applicant's talent and whether or not they're the right fit for our company culture. 

References Review
We check the applicant's references to learn more about their professional experience and quality of work.
Application Package Review
We review all of the previous items to determine whether or not to invite the candidate to the team. 
Software Setup
Candidates become familiar with LastPass, NordVPN and other software and tools we use to help protect our clients.
Training Email Assignment
Candidates receive a training email assignment to test their writing abilities along with how well they can communicate and understand their client. 
Online Training Course
Candidates complete a comprehensive training course (10+ hours) with assessments to make our final decision. They are paid for this work.
Because our virtual assistants represent us, we make sure that they're the right people for the job long before they begin tackling your calendar and inbox! You can see our full hiring process here. 
Our Unique Handover Process
Trust and communication are two of the main qualities that we value highly here at InboxDone. To communicate these values to you, we have something known as the handover process.
This process is designed to ease you into working with a scheduling assistant so that you can develop complete confidence and trust in your personal assistant. 
Our handover process is comprehensive and tailored to you. We use this period to develop a better understanding of your business needs and how we can best support these. This process gives us the time to perfect the craft of calendar schedule management and gives you time to provide all of the proper feedback until it's done to your liking. 
What Clients Have To Say About InboxDone
We believe that quality calendar management services speak for themselves. Here are a few client testimonials to demonstrate how effective our services are: 
Cary Richards, Co-Founder: InfoStack.io
Cary Richards was overwhelmed by the numerous tasks his business relied on to function, especially since he handled them independently. As he states: 
"Carly has come on and done an outstanding job at helping us with our inbox and also at helping us with outreach and follow up… Do you want to stay where you're at, or do you want to scale your business? Do you want to work on your business or in your business? In order to do that you need to hire people to get stuff done for you, to help you actually run the business."
Kathy Broady, Founder: Discussing Disassociation
Another founder dissatisfied with her business's impact on her well-being and personal life, Kathy Broady, decided that she had had enough and needed to make a change. 
"When I would get up in the morning, it was an automatic overwhelm. By the end of the day, you're exhausted, and you still have to take phone calls and do shopping. I would be working on emails every time I sat down at the computer, from morning until night. It was nonstop."
With the support of InboxDone's high-quality virtual assistants, Kathy Broady was finally able to find the time she needed and improve both her personal health and business health. As she states: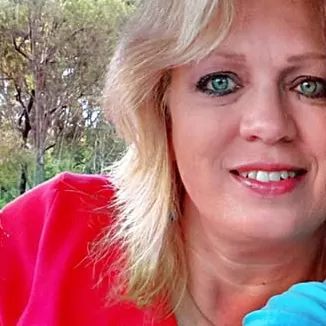 "It's worth it to me as a person. I've been in this business for 30 years and in private practice since 1992. This is the first time in all those years that I have had someone at the front door. All this time, I've worn all these hats by myself and it tanked my business. The emotional weight is lifted."
FAQs About InboxDone Calendar Management
Q. How Much Does It Cost To Use InboxDone?
We offer various subscription plans to help you get the most out of our services and meet your unique business needs. Individual InboxDone clients pay anywhere between $1,195 to $4,995 (USD) per month. Subscription plans are offered on a month-to-month basis, and you can cancel anytime. 
Q. Are There Any Extra Fees For Scheduling?

Absolutely not! Although InboxDone is primarily known for its stellar email management services, working with a scheduling manager does not incur additional charges. Instead, it's just another one of our services to help you support your business. 
Q. Can You Only Manage One Calendar At A Time?

We can manage multiple calendars at a time to help you get the most out of your calendar schedule management needs. Our virtual scheduling assistants are equipped to do it all, whether it's for you, your team members, or even your family. 
Q. How Do You Handle Security And Privacy?

All of our Inbox Managers go through security and privacy training, and we build access to information protocols based on your needs.
We ask all clients and Inbox Managers to agree to a contract and sign an NDA. Additionally, we use a VPN to access the internet for extra protection and rely on Lastpass for login details so our Executive Assistants never see a clients' passwords.
We can also sign a custom NDA if you have one specific to your business.
Q. Can You Work With Tools We've Already Established?

Most businesses already have tools they rely on for scheduling. Whether we're talking about tools like Calendly, Acuity, or Google Calendar, we're ready to work with all of your integrations. If you don't have tools set up or aren't entirely happy with your current systems, we can even help you establish new ones! 
Manage Your Schedule More Effectively With InboxDone
No business owner should have to do it all on their own, especially when it comes to their calendar scheduling needs. If you're ready to automate meetings and events scheduling, book a discovery call with us today to learn more about how a virtual scheduling assistant can support you!
Book A Discovery Call Now To Discuss Your Needs
Enter your name and email into the form to book your discovery call, then choose a day and time for the call on the following page.