Virtual Assistants For Coaches And Online Coaching Businesses
As a coach, you enjoy a fulfilling career helping others reach their goals in various areas of their lives, such as business, fitness, or day-to-day life in general. 
However, as you grow your client base, you may find yourself wearing too many hats and becoming overwhelmed as you manage all the tasks needed to keep your coaching business operating seamlessly. 
A day in your life may look like:
Scheduling clients sessions
Onboarding new clients to set expectations and ensure they show up for coaching
Sending emails to nurture leads and answer questions from prospective clients 
Sending invoices and chasing up overdue payments
Updating your website with new content and offers
Making space in your schedule for podcast and webinar appearances
Posting on social media and interacting with followers
Updating CRM and task management software
Of course, it doesn't stop there.
After all of your coaching business activities are managed, you still have to find time to live your life. Whether this means spending time with family, squeezing in a session at the gym, or going grocery shopping, you may feel completely exhausted by the time you even have a moment to yourself. 
While it may feel manageable at first, this path inevitably leads to burnout. This impacts both your professional life as your business becomes more successful and your personal life as you find yourself taking on more as an online coach. There are only so many hours in the day, and you can't possibly pack in everything you need to do. 
So, How Do You Lighten Your Workload? Delegate!
Running a coaching business is not a journey that you have to take alone. 
When you find yourself handling more and more responsibility, you need a personal assistant who can take over these tasks.
Whether you're a life coach, business coach, financial or fitness coach, where do you source a virtual assistant who is qualified, professional, skilled in many areas, and able to integrate with your unique working style? 
Make The Commitment To Delegate Your Online Coaching Tasks
You can't pour from an empty cup. 
Even online coaches need a little help sometimes. Making the commitment to delegate non-essential tasks that are taking up too much time to a virtual assistant begins with admitting that you can't go it alone.
Hiring a virtual assistant and delegating tasks to them is a step you must take seriously if you want to step up and grow your coaching company. Otherwise, you'll find yourself unable to be an effective personal coach and keep up with your clients growth and development. 
Another major incentive to hire virtual assistants is financial. If you're a financial coach or business coach, you know that hiring a virtual assistant on a part-time basis for as many hours and tasks as you need is a much better alternative than bringing on full-time help, especially when you're getting high-quality support. 
What Tasks Should You Delegate To An Assistant First?
Initially you may feel some resistance to delegate tasks you are used to doing yourself.
However, as you see how well your assistant tackles your online coaching business tasks, you'll begin to release more and more to them so that you can focus on what you do best as a personal coach. 
Some of the tasks you should delegate to your virtual assistant include:
Email management and customer support
Managing communications, nurturing leads, managing Help Desk tickets and emailing back and forth with clients can all take a major chunk of time out of your day. Let your virtual assistant adopt your voice and handle these communications on your behalf to boost your productivity. 
Calendar scheduling for coaching sessions
Booking coaching sessions is the lifeblood of your business, but going into your calendar and moving things around can be time-consuming. Our virtual assistants are trained to work with your calendar software and manage the booking process so you don't have to.
Social media management and message replies
Are you drowning in direct messages and comment replies to your social media content or paid advertising? Your assistant can reply to all these messages for you. They can also schedule posts throughout the week to engage your audience and announce new launches for your business.
Booking your media appearances (podcasts)
Whether you're a life coach, business coach, or financial coach, appearances are crucial to cultivating greater brand awareness and boosting business. Allow our virtual assistants to communicate with show hosts you're interested in appearing on and get you the appearances you need.
Data entry, research, and prep for client calls
Activities like lead generation, data entry, and giving clients all the materials they need for upcoming calls are a lot of work. You'll find that our virtual assistants will work with you to discover your processes for each of these activities so you can hand them off to your new team.
Compiling reports and creating coaching handouts for clients
Looking to create new templates for your online coaching clients? Need help compiling reports to help clients progress in their lives? Let your virtual assistants handle these tasks for you!
Following up on Invoices and billing issues
As a coach with an extensive to-do list, keeping track of payments and following up with clients who have outstanding invoices can take time away from your other clients. Our virtual assistants can follow up on these invoices on your behalf.
Reducing churn and systematizing your business
Our assistants can serve to better understand why clients want to quit, develop systems for onboarding new clients, and figure out ways to increase your conversions so that you reduce churn and keep your coaching clients satisfied!
No matter what kind of support you need, virtual assistants are trained to help you with a wide variety of business activities so you can turn your attention to helping your clients, growing your business and live with a better work/life balance.
How To Hire A Virtual Assistant For A Coaching Business
As an online coach, you have a unique brand voice and approach to conducting business.
Because of this, you don't want just any virtual assistant to support you. You need people who are dedicated to becoming part of your team and understanding the big picture vision you have for your business.
Life coaches, financial coaches, business coaches, health and wellness coaches -- all types of coaches need virtual assistants with strong emotional empathy to connect with your audience and clients.
Great virtual assistants demonstrate high attention to detail and offer you superior written communication skills that convey your voice in a friendly and professional manner. 
They're also skilled at integrating with your systems to adopt your working style and rhythm, understanding the software you use and helping to set up more efficient processes. They're dedicated to growing with you and helping you acquire more coaching clients over time. 
Once you've found virtual assistants who meet these criteria, you will feel confident delegating as many tasks as you can to them.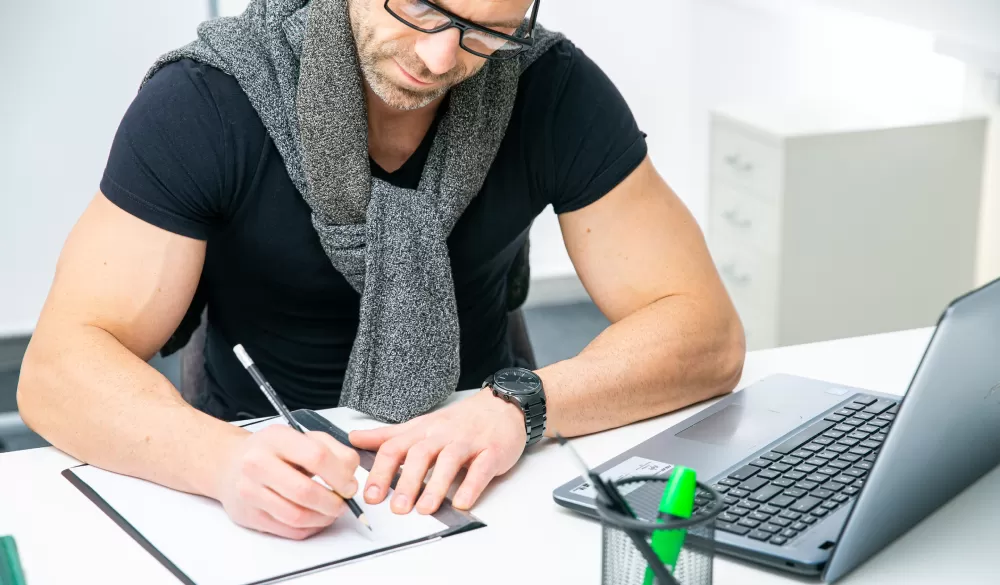 Why Hire InboxDone Virtual Assistants For Your Coaching Business?
Now that we've covered why you need virtual assistants as a coach, let's address why we think you should hire InboxDone as the right source for virtual assistants.
Let's dive into a few reasons that makes InboxDone different from other virtual staffing solutions out there.
All Clients Are Assigned Two Assistants From Day One Who Both Integrate Into Your Business
Most virtual assistant agencies or freelance services only provide you with one virtual assistant for your online coaching business. 
Why is this an issue? 
Should your virtual assistant become unavailable for any reason or should you find that they're not a good fit for your business, you're right back to the issue of dealing with all of your business tasks on your own. 
We ensure that you don't run into this problem by providing you with a minimum of two virtual assistants from the moment you begin working with us.
You can maintain your peace of mind knowing that you will still have one trained virtual assistant working with you even if the other falls ill, goes on holiday, or decides to retire.
Additionally, having two virtual assistants means you don't have to train a new one if you ever need to replace one member of your team. Having to train new hire after new hire only to watch them leave again and again is one of the most frustrating aspects of working with virtual staff.
Using two virtual assistants also offers you a dynamic team of individuals with their own unique skills who can lend their abilities to help you with a wide variety of tasks. Our two assistant solution is unique to our industry and we know you will appreciate the extra support.
We Don't Offer 'Cheap' Overseas Staff Like Many Virtual Assistant Staffing Agencies
It's not uncommon to outsource to low cost overseas labor. While these services can appear to be affordable, you get what you pay for.
Hiring $10-an-hour help often results in poor communication and high turnover, costing you your hard-earned time and money as an online coach.
What do we do differently?
InboxDone recruits US-based, college-educated, native English speakers to become virtual assistants for your online coaching business.
Because we demand the best for InboxDone, we accept only the top one percent of applicants, ensuring that you're getting top talent on your team.
We also pay double current VA rates because we know how important good communication and attention to detail is. When virtual assistants are properly compensated for their skill, it results in long term relationships, less turnover and A-player mentality.
Every InboxDone manager is vetted through an extensive 10-part hiring process, which consists of a written application, video response, bio and background check, initial interview, reference check, LastPass training (to keep your passwords and sensitive data safe), initial training email assignment, and online training course before they work with clients.
Our founder also worked as an online coach for over a decade. InboxDone was first built to support people like coaches, experts, teachers, authors, and online educators to help them break free from email!
You And Your Coaching Business Are Unique, So We Tailor Our 'Handover' Process To You
You may be wondering how can InboxDone Assistants represent you when doing something as personal as replying to your emails.
We have created a process we call the 'Handover'. Your assistants study you and your business, how you currently write and reply to emails and all the systems you have in place.
This allows our team to 'clone' you (or at least learn how you do what you do what's important to you).
The handover experience also helps you gain confidence in your assistants. You will feel comfortable delegating tasks to them, knowing they will do as good, if not better than you would performing the tasks you delegate to them.
Our virtual assistants are growth-oriented. They're always on the lookout for ways to streamline your current systems and processes, organize your business more effectively, and help you establish and reach long-term business goals. 
Our handover process makes it so that we can grow with you and offer you a team that's fully integrated with your online coaching business. 
If you want two assistants from day one, a hiring and training system refined over
a decade, and our professional team standing by to support your growth, InboxDone is for you!
Virtual Assistants For Coaches FAQs
Have a question that wasn't addressed above? Here are a few FAQs that may clarify the process for you!
1. How much does it cost?
You can review all our pricing plans on our Pricing Page, including what is included with each plan.
All new InboxDone clients start on the Standard Plan at $1,795, which covers the first 30 days of service from your two assistants, and also the entire matching + handover process (another two to four weeks of work by our team).
After that, you can decide to stay on the same plan, or downgrade or upgrade based on your needs. 
There's no setup fee!
Because you start on the Standard Plan, that gives us enough hours to complete the onboarding process, matching procedures, and the initial time working with your virtual assistants as they become more acquainted with your system. After which, you can switch to any plan that works for you.
3. Are there long term contracts?
There are no long term contracts with InboxDone.
All of our plans are month-to-month and you can cancel at any time. Even better, we let you keep the knowledge base and all of the systems and templates that we created for you at no extra charge.
4. How do you protect my privacy and security of information?
Our team goes through extensive privacy and security training. All our assistants use a password manager to access your systems, and a VPN for an added layer of privacy.
We have our lawyer vetted contract and an NDA we can use to protect your private information. Your assistants are happy to sign any personalized NDA you may have for your business. 
We have clients who are doctors, lawyers, accountants and venture capitalists, so we know how to work with private financial or medical information. 
5. How do I communicate with my assistants?
Whether you're a fan of Slack, Microsoft Teams, WhatsApp, phone calls, email, or another communication tool, you dictate how you want your assistants to reach you based on which systems you're comfortable with or which ones are the most efficient for your needs.
Grow Your Coaching Business With InboxDone Today!
If you're ready to take your online coaching business to the next level, now's the time to reach out to tell us what you need to delegate, what systems you need to build, and what values your business is built on.
Book a discovery call with us to learn more about the next steps today!