Hire A Data Entry Assistant To Support Your Business And Reduce Your Workload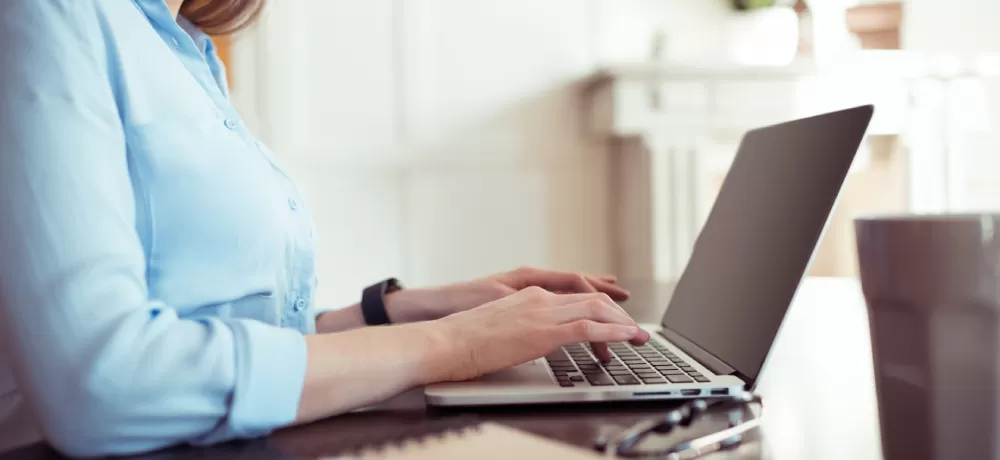 Let's imagine you operate a charity that runs events to help raise money for hospitals. 
Part of the data entry process includes collecting names, phone numbers, and email addresses from volunteers, and inputting how much money and in what format donors gave, into a database.
It's a time consuming process to open up your laptop and deal with one record after another, manually typing entries into a spreadsheet or a CRM tool as you log all of this essential information. 
All of this time spent on data entry pulls you away from the heart of your organization. Perhaps you spend your nights and weekends 'catching up' on data entry, taking you away from your family.
Your time could be better spent organizing meetings with prospective donors and putting together the events to raise funds for the hospitals you're so deeply involved with. 
All Companies Need Accurate Data
While this story is about a charity organization, the data entry problem plays itself out in almost all types of companies. 
As a leader in your business, you know how important it is to have data available for critical decision making, but the collecting and inputting of the data is a repetitive task that you shouldn't be doing.
This is why it's important to stop doing this job yourself and hire data entry assistants. 
You probably don't need convincing that delegating data entry is a smart choice. The challenge is who can you outsource data collection and entry to, especially when it's absolutely vital that mistakes are not made.
Making the decision to outsource data entry to interns or cheap data entry virtual assistants can result in critical mistakes, especially if they are lacking in attention to detail or written communication skills. 
If your virtual data entry assistants input data incorrectly or don't have a strong grasp of how the data is being used, your next sales pitch might have incorrect information, or even worse, you may end up making a big strategic business decision based on incorrect data. If you're dealing with more sensitive numbers like financial data, the results can be disastrous. 
You don't want data entry clerks who simply act like robots. You want real professionals who understand your data and your company, and thus surpass your expectations.
In this guide, we'll dive into:
Data Is The Fuel Of Modern Companies
In today's world, data has become the most valuable resource we have. 
Small businesses rely on data every day, whether that data is on prospective customers, product usage, survey data, transactional data, data for research purposes, employee data, or beyond. Data drives the world. 
Having the right data collection and recording methods play into understanding how much an organization is spending, how much profit they're bringing in, and what their financial forecast looks like. 
A business's future success depends on having quality data. It powers artificial intelligence (for example, autonomous cars) and big decisions like whether to enter new markets, create new products, hire or fire staff, and beyond. 
Without the intelligence that comes from quality data, you are essentially flying blind.
Even Small Businesses Should Have A Data Entry Team
Imagine how many hours a day you would get back if data entry wasn't your job, and you could maintain the peace of mind you want knowing you had competent people managing your data!
You can hire fractional/part-time virtual assistants to manage data collection and entry for you, on a schedule that fits your company's needs. 
This is why you need data entry virtual assistants from InboxDone.
InboxDone virtual data entry assistants are dedicated team members that integrate into your business and understand the full scope of your data entry needs and what you're looking to accomplish in your business. 
Our data entry assistants can:
Deal directly with customers through email and HelpDesk
Onboard customers or clients with personalized emails and videos
Create systems and documentation to streamline your business (and run these systems on your behalf)
Whether you're operating in healthcare, travel, finance, eCommerce, real estate, or restaurants and hospitality, we offer comprehensive data entry support. 
Why Hire InboxDone Data Entry Assistants
Unlike most low-cost data entry services, our assistants are hired because of their careful attention to detail, written communication skills (our data entry virtual assistants speak English as their first language), ability to build systems, and desire to fully integrate with your team and help your company achieve its goals over the long term. 
We don't hire low-cost overseas labor, which is critical to delivering you the quality support you expect. When accuracy is important for data entry, InboxDone is the best choice. 
Of course, we don't just stop at data entry services. 
We also support you with managing your email inbox, scheduling meetings, providing customer support, and even managing social media replies.
Put simply, our virtual assistants can manage any task where attention to detail and superior communication is required. 
You can view our full list of services here. 
What Makes InboxDone Virtual Data Entry Assistants Different
While on the surface most virtual assistant staffing solutions look very similar, we built InboxDone with some key differences that you won't find anywhere else.
Here are some of the ways InboxDone is different:
Our dedicated handover process makes it so our data entry assistants can integrate into your systems, become familiar with how your business runs, and gradually take over your data entry and other tasks over time. 


If you need help with customer support, social media, emails and calendar schedule management, our handover process also makes it possible for us to present a consistent voice across all online communications. 
Two Assistants For Every Client
Whether you need support managing your inbox, you're coming to us for data entry clerks or a full-service executive assistant, we start you off with two dedicated virtual assistants from our team.


In the event that one of your assistants needs time off for holidays or sick leave, this ensures you have another to manage your needs until they return. This also means you never have to retrain someone from the start again, as your active assistant can train a replacement in the event of assistant turnover.


Our clients appreciate knowing they won't have all their data entry, emails and other tasks fall back on their lap because their virtual assistant suddenly disappears, which happens far too frequently with virtual assistants.
Our 10-step hiring process ensures you receive talent capable of handling your data entry needs and beyond. 


Our recruitment process includes a written application, a filtering process for applications, a video response test, bio and background check, interview with the hiring manager, reference check, application review, security training, email writing assignment, and finally, an online course created by our co-founder. 
We match you with two assistants who learn how to take on your data entry tasks and anything additional you want to delegate to them.
They take over for you and you are free to focus on other aspects of your business and personal life!
See What Others Have To Say About InboxDone
Here are testimonials from InboxDone clients:
Kathy Broady, Founder: Discussing Dissociation
Running a mental health blog is a lot of hard work, and Kathy Broady understood this quite well. She was managing every aspect of her business, and it was taking a toll on her well-being. 
"When I would get up in the morning it was an automatic overwhelm. By the end of the day, you're exhausted and you still have to take phone calls and do shopping. I would be working… every time I sat down at the computer, from morning until night. It was nonstop."
As her personal and professional life suffered from the endless tasks she had on her plate, Kathy decided to do something: enlist the help of InboxDone data entry assistants. Kathy's day-to-day looks much different now. As she explains: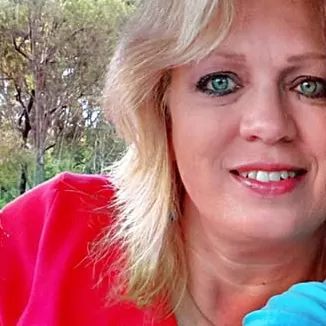 "It's worth it to me as a person. I've been in this business for 30 years and in private practice since 1992. This is the first time in all those years that I have had someone at the front door. All this time, I've worn all these hats by myself and it tanked my business. The emotional weight is lifted."
Justin Brooke, Founder: AdSkills.com
Justin Brooke was an entrepreneur inundated with communications who needed support to save time in his personal and professional life. The problem? While he took the traditional route and tried to hire a virtual assistant, he couldn't seem to find the right fit or properly train them. 
While Justin's story is brief, his decision to enlist the help of InboxDone freed up his time and made it so that he could focus on what truly mattered in his business. As he says: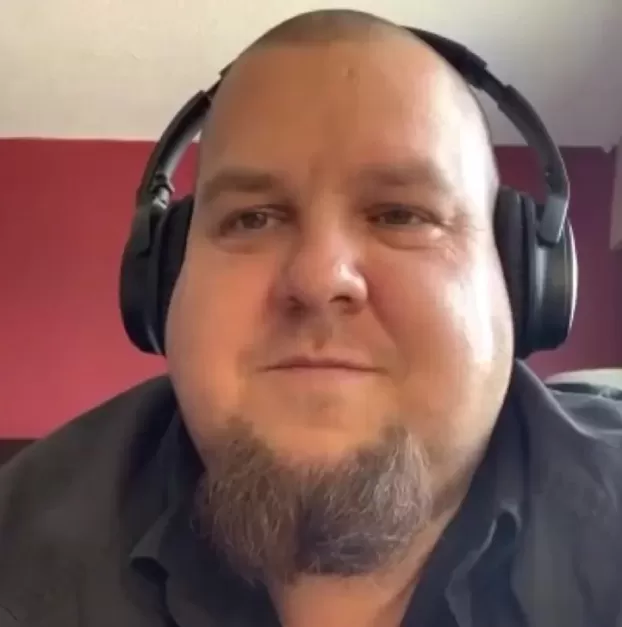 "It was such a boom in my productivity, I had to let go."
Virtual Data Entry Assistant FAQs
Q1. How much does it cost and how many hours do I get from my assistants?
The price and hours provided vary depending on the month-to-month subscription plan you choose. All clients start on the $1,795/month plan, but from the second month onwards you can upgrade or downgrade based on what pricing plan suits you.
Q2. Which software and tools do you work with for data entry?

Here at InboxDone, our data entry assistants can familiarize themselves with any software and navigate it with confidence. Whether you use CRMs like Salesforce, HubSpot, Google Sheets, Trello or Asana, or software like NVivo and Qippa, we already use it, or can adapt to it quickly.
Q3. What are the most common tasks InboxDone assistants complete for other people?

Our InboxDone virtual assistants can handle anything from email communications to customer service to managing executive assistant tasks. View our full range of services for a breakdown of how we can help you.
Get Started With InboxDone
Are you ready to get data entry support that you can rely on to reclaim your time in business and in life? If so, book your discovery call with InboxDone now so we can connect you with data entry assistants that will streamline your business's needs!