Claire Giovino | Founder & CEO
"InboxDone helps busy professionals delegate daily processes so they can get back to the things they do best and value most. At our core, we help our clients (and our team) discover and maximize their unique contribution."
While teaching and consulting in 18 countries, Claire adopted a "laptop lifestyle" and began optimizing inboxes for industry leaders. In 2017, she launched InboxDone and quickly scaled the business 10x with zero startup capital.
Her proprietary recruitment and training process ensures that each client is now matched with the perfect Inbox Manager and represented with a superior level of communication. These clients now check their inbox (the hub of every business) just once per month — or not at all!
In her free time, Claire interviews thought leaders on her podcast (The Better Questions) and hosts Better Question Dinners in beautiful Portland, Oregon.
Yaro Starak | Founder & CMO
"Breaking free from email was one of the most important steps I made as an entrepreneur. Now I want to help spread the word about InboxDone so more entrepreneurs can experience the same freedom."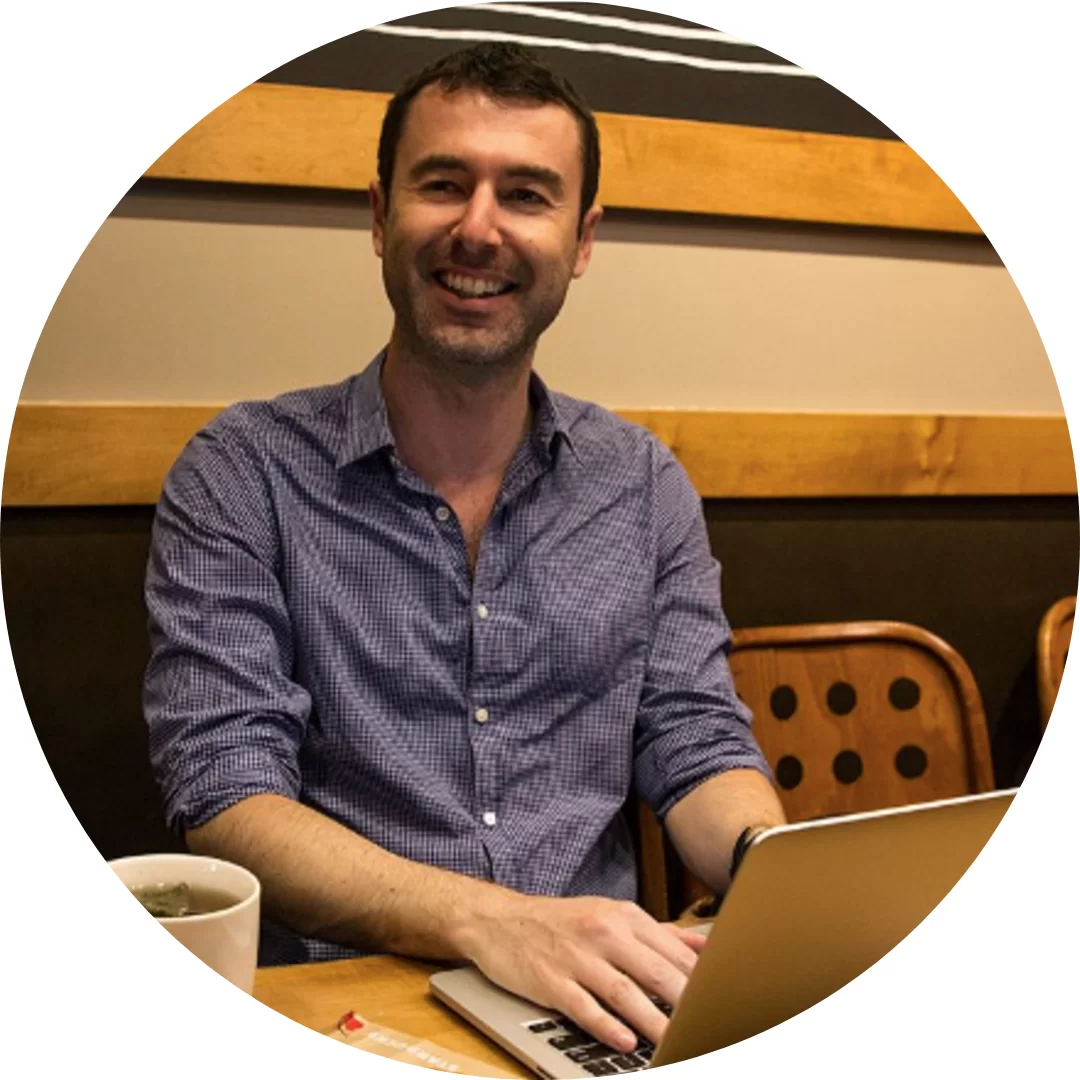 Yaro began his entrepreneurial career at 18 years old, starting a website about a trading card game. A few years later he launched an online essay editing business, then began blogging and podcasting about entrepreneurship in 2005.
From day one, Yaro focused on freedom as his main business objective, but it became clear that the biggest reason he didn't have the kind of freedom he wanted was because of email. Email customer support, email sales followup and dealing with all the day-to-day messages that come in from newsletters, software and app notifications consumed up to five hours of his day, every day -- and it never stopped!
The more success Yaro had with his business, the more emails showed up. Because of the volume of email coming in, he couldn't provide the level of customer and sales support that he knew he should. Everything changed when Yaro hired his first email assistant, who completely took over his business inbox, unlocking the kind of freedom he always wanted.
Yaro has been spreading the word about InboxDone since the company's inception in 2017, checking his email just once per month. He continues to write, podcast and travel the world, knowing that his email is safely in the hands of his talented team.
Carly Vair | Onboarding Manager
"InboxDone has provided me with the professional experience, support and flexibility I'd never find anywhere else. It has completely changed both my day-to-day life and long-term goals."
With a B.S. in Communication (and a concentration in Interpersonal Communication), Carly has spent most of her career in professional journalism. She's worn a variety of hats in the service of small businesses, including Reporter, Project Manager, Content Creator and Customer Service Representative (via email, phone and FB Messenger).
Carly has always recognized the importance of courteous, clear and patient communication. She enjoys implementing new systems and streamlining them to perfection. Carly's dynamic background allows her to identify each client's unique needs and effectively provide the specific answers that solve their pain points.
Carly joined the InboxDone team in early 2018 and is currently based in Western New York. Outside of work, Carly is the parent of three rescued pit bulls and is currently finishing her first novel.
Alex Mogavero | Hiring Manager
"Working with InboxDone has given me the freedom to build a life overseas. It is also one of the few constants in my nomadic lifestyle, which I have come to appreciate greatly."
With a B.A. in Spanish (and a concentration in English), Alex has spent most of his professional career researching, writing and teaching. He has worked as a Content Contributor for leading digital media companies throughout Latin America (in both Spanish and English).
Alex has also worked as copywriter for years and teaches English (as a second language) to all ages and levels. His cross-cultural experience has cultivated a depth of respectful and empathetic communication for every demographic of customer, allowing him to easily adapt his writing to any audience or brand voice.
Alex joined the InboxDone team in early 2018 and fully takes advantage of his remote lifestyle. He currently splits his time between New York and Buenos Aires, where he fluently communicates in multiple languages.
Julia Chantrey | Inbox Manager
"Tons of flexibility, great people to work with!"
Julia is a marketing strategist with extensive experience in direct sales and account management. Her expertise extends to sales funnel design and implementation of different retention models (depending on the client's desired outcomes).
Julia joined the InboxDone team in early 2019. Since she thrives both independently and collaboratively, Julia is able to provide her strategic perspective to a variety of inboxes and tailor her expertise to each client's unique offering.
Based in Toronto, Julia also brings her passion for the arts to her role as Inbox Manager with credentials including Paramount Pictures and Universal Studios.
Bosi Mainye | Inbox Manager
"Working for InboxDone has been amazing — I get to learn new things and the sense of community built around the team is more than anyone could hope for."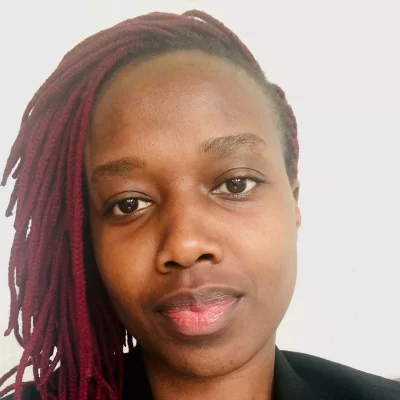 After earning her B.A. in Economics and Statistics, Bosi's obsession with words led her to a career in content creation and communication management.
Bosi has written sales content for clients around the world by building remote relationships (with a focus on digital marketing). Her extensive experience working for clients in a range of industries allows her to adapt her voice to and style to match any client's unique brand and messaging.
Bosi joined the InboxDone team in 2019 and is currently based in Kenya. When she's not making magic happen inside a client's inbox, you'll find her head buried in a book or writing the next crazy story her mind has conjured up.
Jeff Horner | Inbox Manager
"Every day, I help clients solve problems creatively and effectively because of the skills I've been taught and the freedom I'm allowed by InboxDone."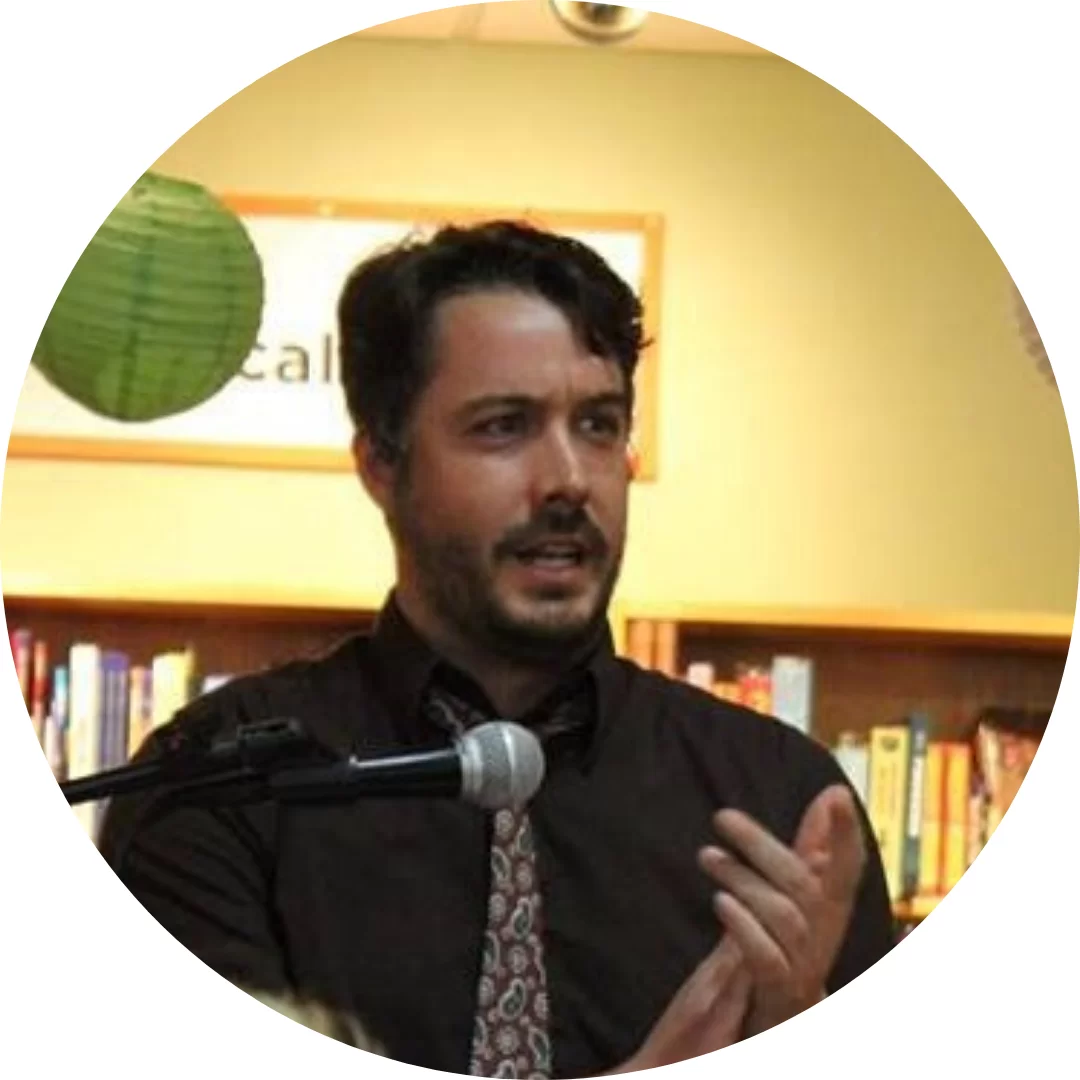 After earning his M.A. in Creative Writing, Jeff began tutoring English to a wide range of post-secondary students. His years of teaching communication (combined with his leadership positions in several managerial roles) have provided Jeff with the ability to reach any inbox goal by providing creative solutions.
Jeff's skills inside the inbox include attentiveness to the nuance of client goals and customer relationships, empathetic and professional communication and the ability to mirror any writing style.
Jeff joined the InboxDone team in 2019 and currently lives in beautiful Asheville, North Carolina. When he's not transforming inboxes, Jeff enjoys hiking, movies, and trying as many local beers as possible.
Sarah Ragucci | Inbox Manager
"Working with InboxDone has been an amazing way to apply my skills across different business industries, while giving me the flexible options to control my schedule and work from anywhere."
Sarah is a customer contact rockstar with several years of experience in marketing and design. She's passionate about exceeding client expectations, cultivating connections and managing relationships with outstanding communication skills.
Sarah brings her unique understanding of the challenges facing entrepreneurs to the InboxDone team, having run her own successful design business in the wedding industry for eight years.
Currently based in Ontario, Sarah quickly advanced in her role as Inbox Manager. When she's not knocking her clients' socks off, you can find her traveling the world, color-coding everything, or hanging out with her menagerie of pets (5 cats, 1 dog, 1 husband, 2 kids and a hedgehog).
Katherine Lynn | Inbox Manager
"InboxDone has allowed me to put my professional skills and knowledge to use, as well as giving me the opportunity to expand my knowledge base. I am able to help my clients maintain organization and productivity in their busy schedules. I have found a happy balance between family life and work through the flexibility provided by InboxDone."
After earning her B.A. in Psychology, Katherine flourished in her careers within both the health care and education sectors, which all required a high level of confidentiality, empathy and emotional intelligence. In her previous role as an Age and Disability Service Coordinator, Katherine worked daily to maintain communication with her many clients through email, phone and video conferences and was also responsible for leading her own team of staff.
Katherine joined the InboxDone team in 2020 and has proven to be a reliably organized, dedicated and independent Inbox Manager for her clients. Originally from Georgia (US), she now lives in QLD Australia with her family.
Deborah Pope | Inbox Manager
"Inbox Done has allowed me the flexibility to continue my creative passions while utilizing my writing skills to make a difference for others. Great staff & wonderful support!"
Deborah is a morning radio personality & Social Media Brand Manager for a heritage radio station in the Midwest. Her experience has allowed clients such as AT&T, Sleep Number & Wendy's to trust her with representing their brands, and she can adapt to any writing style.
Deborah loves all things digital, from creating graphics to blogging, and is familiar with email marketing platforms, such as Mailchimp. She also has experience creating an online course.
A Butler University grad who majored in Communications, Deborah has two boys, a husband who teaches, and two dogs. She is currently writing her first book!
Jenni Raath | Inbox Manager
"The support that I have received from the team at InboxDone has been amazing! I have felt welcomed from the start and I have already learned so much. Claire and the management staff are wonderful to work with! The attention to detail and the systems in place make the onboarding process a breeze."
With over a decade of working remotely, Jenni has adapted well to her virtual surroundings. She has developed a bulldog mentality and works hard to make sure deadlines are met. She has worked closely as a virtual personal assistant for Managing directors and CEO's and has excellent communication skills.
Because she has worked in many different industries, she grasps new systems quickly. She has worked in the recruitment industry, marketing & the market research industry, and has run her own small business which gives her the edge to understand the value of taking care of clients and new leads.
Arman Sayedi | Inbox Manager
"Working with InboxDone allows you to be as proactive as you like, so it's been a lot of fun being able to utilize various skillsets to help my clients. It's really rewarding to see the positive impact of your contributions!"
Arman is a highly 'user-oriented' individual with a background in Customer Service and Sales, as well as an educational background in Community Services. After working with the Australian Department of Human Services phone department, Arman became devoted to learning and implementing various aspects of online-business and the entrepreneurial journey. 
A self-proclaimed 'funnel-nerd', he has an intuitive understanding of lead generation, content writing, and the lead conversion process. Arman's appreciation and understanding of sales funnels has lead to a highly empathetic and pragmatic user-approach with an emphasis on fostering leads through good-will, value, and exceptional communication.
Arman joined our team in 2020 and lives in beautiful Western Australia. In his free time, he loves to play guitar and cruise around on his electric skateboard. 
Brandy Pan | Inbox Manager
"InboxDone relevantly provides time-saving, organization solutions and flexible, work opportunities in a virtual, global workplace."
Brandy graduated George Mason University with a B.S. in Marketing. She's worked in corporate office environments since 1996 when she started as an assistant in the hotel industry. The following year, she became a catering sales manager and has held various marketing and program manager roles in technology companies and associations. 
She's a dependable, self-starter who gets things done. She's also worked remotely for over 6 years and is proficient with Microsoft office tools, CRM tools, and WordPress.  
Brandy started with InboxDone in early 2021 and resides on the East Coast of the United States. She enjoys scrapbooking photos, yoga and good tea.
Carolina Bonifacino | Inbox Manager
"InboxDone has been a life-changer, with its collaborative and easy-going culture, allowing me the flexibility to design my schedule and work from the road."
Carolina began her career in an ad agency in New York, where she learned how to provide excellence in service to clients around the world. Collaborating with offices in four continents meant developing effective and empathic communication skills with many cultural audiences.
She also worked as Executive Assistant to the CEO of a wealth management firm in Spain, where attention to detail, prioritization and multi-tasking with all hierarchical levels of an organization proved essential.
Carolina is passionate about helping people reach their goals and potential. She is bilingual in English and Spanish, speaks Italian and has lived in 11 countries.
Rehayema Mowatt | Inbox Manager
"InboxDone provides fulfilling work with awesome team support and training!"
Rehayema is a self-taught digital marketing specialist with over eight years of experience in online business development. 
She is skilled at creating high converting sales funnels; she is also able to code custom WordPress plugins, create and manage successful ad campaigns, grow an email list, rank a keyword on Google, and everything in-between. 
Rehayema joined our team in late 2020. In her spare time, she writes about infomercial products on her blog. Rehayema believes that true happiness comes from giving to others and trying to understand their point of view without judgment. This belief governs the way she communicates with her clients and people in general.
Sara McCann | Inbox Manager
"Working for InboxDone has provided me with the opportunity to learn so many new skills whilst working alongside a team that has been amazingly welcoming and professional. My working life has never been as flexible and satisfying!"
Sara McCann is a Sales Negotiator with 25 years experience of working in customer serving roles.Her expertise has been shown to be communication, in both verbal and written form, and she consistently builds naturally positive relationships with all customers she serves.
Sara is a powerful force in the workplace, using her positive attitude and exceptional organisational skills to succeed in all areas. She is always well liked by her colleagues.
Sara started working for InboxDone early 2021, and she currently resides in the UK. She is inspired daily by her three thriving children and their 'can-do' attitude. In her spare time, Sara enjoys walking her dog, yoga, meditation and self development.
Siobhan Bissell | Inbox Manager
"I love working with entrepreneurs through InboxDone, helping them manage their email more efficiently so they can grow their businesses."
With experience in television production, healthcare improvement, and entrepreneurship, Siobhan brings a wide range of skills to any project or client. Siobhan began her career as a sports producer and eventually worked her way up to staff director at the cable network TBS. After launching and operating her own stationery and gift company, she moved into Process Improvement work within pediatric healthcare.  
Siobhan has a passion for organizing, productivity and efficiency strategies, helping clients and colleagues get time back in their day with simple solutions and effective systems. Siobhan started working for us in 2020, and currently lives in the Atlanta area. 
Chipo Zhou | Inbox Manager
"Working with InboxDone is an excellent opportunity to extend my expertise through working within different sectors. I also like the flexibility that setting my own hours gives me."
Chipo Zhou has worked in the arts industry for over 14 years and is an insightful and resourceful Project Manager with a strong background in planning and executing events, consistently managing multiple projects and priorities while actively engaging others in team-based environments.
She is well-versed in corporate communication, strategic planning, and stakeholder relationships, with a proven ability to develop and maintain partnerships with diverse organizations, ranging from the city and national government departments to foreign embassies and consulates, corporate companies as well as civil society, and international funding bodies at a high level of engagement.
Chipo is a cinephile and die-hard Marvel Cinematic Universe fan who has "itchy feet."  When she's not working, traveling to new and unexplored destinations is her most favorite thing to do.
Jodi Doughty | Inbox Manager
"Working at InboxDone has been a game changer for me. It's given me the opportunity to help people reach their goals and allowed me the freedom to pursue my passions."
Jodi has spent her career as an entrepreneur, combining both design and business skills. She's worked in the ecommerce world where she honed her talents in social media, content creation and marketing. She's designed logos, graphics and artwork for various products.
Jodi has been building and nurturing client relations throughout her career and understands how to adapt to a brand's tone. Because of her experience as a business owner, she knows the importance of having a trusted and reliable support system in place.
Based in Atlanta, Jodi joined InboxDone in 2021. She spends her time designing, reading and drinking coffee.
Ariann Hamilton | Inbox Manager
"The InboxDone team has always been welcoming, energetic, and passionate about their work - encouraging me to grow from the moment I started my journey with them.  I love that my job allows me to connect with such a diverse range of people from around the world every day!"
Ariann holds a BA in Architecture, giving her a sharp eye for detail and design - she is a problem-solver with a creative mind. Her professional experience in multi-faceted architectural projects - each with its own unique complexities - makes her highly adaptable and sensitive to context.
She can easily adapt her approach to each client's needs, ensuring that her clients receive personal and specialized solutions. Ariann also has years of customer service experience behind her, and she values customer relationships as an integral part of a business's growth.
Ariann joined our team in 2021, and she has a passion for reading and creative writing.
Layne Reynolds | Inbox Manager
"Working with InboxDone has given me the opportunity to utilize my strengths and to learn many new skills. I love that I can work anywhere and with people from interesting and diverse professions. I am also constantly blown away by how supportive and kind the team is."
After 16 years in the restaurant industry, Layne is an expert in customer service. She has a unique style, friendly personality, and a reputation for patience and clarity amid chaos.
Several years of remote work have shown that Layne thrives just as well independently as on a team. Her love of organization and problem solving have served her well in her web analysis and transcription work.
Layne lives in Texas with her partner and cat. When she is not behind a computer screen, she enjoys nature photography, fitness, creating art, and learning about anything from Qi Gong to genetics.
Emma Holliday | Inbox Manager
"InboxDone has provided me with a supportive, international team and stable freelance work (and if you've ever been a freelancer, you know how hard that is to come by!)."
Emma Holliday is a freelance writer and editor based in Berlin, Germany. With a background in education, her specialty is taking complicated topics and making them accessible to a variety of audiences. This ability to adapt a message and meet people where they are makes her a strong communicator both in and out of the inbox.
She has a proofreader's attention to detail and enjoys the challenge of matching another writer or brand's voice. Her experiences leading teams of writers and educators have given her strong organizational skills and made her an expert collaborator.
When she's not writing, you can usually find Emma reading romance novels, playing Dungeons & Dragons, or riding her bike around Berlin.
Marie Torres | Inbox Manager
"InboxDone has given me the opportunity to utilize my skills as an online marketer to help support other entrepreneurs while having the flexibility to homeschool my children and pursue my creative passions from anywhere in the world."
With degrees in Indigenous Studies and Anthropology, Marie has spent her career as an entrepreneur, writer, and digital marketer. In addition to her strong skills as a content creator (with a long history of writing persuasive email sequences and sales letters), she is a tireless researcher, has built hundreds of websites, designs graphics, and is a proficient video editor!
Marie is an excellent communicator, is quick to serve the needs of her clients, and strives to exceed expectations. She is punctual and never misses a deadline!
Marie lives in Nova Scotia with her family, 14-year-old rescue dog, and various plant babies.
Michelle Valladarez Cuestas | Inbox Manager
"InboxDone has provided me with the support and culture I have always wanted in the workplace. The team support makes me feel confident that I can tackle new projects, while still making time for myself. InboxDone has also taught me skills that I can apply to my own inbox and lifestyle."
Michelle is an admin wiz with a passion for customer service. She enjoys tackling tasks to help her teammates and clients lighten their load.
She has worked with small business owners and attorneys, jobs which have given her the organizational skills and eye for detail she possesses today.
When she's not helping clients, she likes to garden and watch bizarre movies.
La-Gaye Sailsman | Inbox Manager
"Where 'company culture' and 'support' are buzzwords elsewhere, they are an implemented core value at InboxDone. Getting to work with amazing clients and a fabulous team on my time schedule has been amazing."
La-Gaye has a B.A. in English literature and over 10 years of experience as an educator, including in international classrooms. As a result, clear communication is a cornerstone both in her writing and in her professional experiences.
La-Gaye also translates her experiences overseas into a high degree of empathy in her customer service. She is often sought after for her ability to hold an author's authentic voice while getting very clear on the author's message.
In her free time, she enjoys gardening and sharing her many stories of getting lost overseas.
Alice Cosso | Inbox Manager
"InboxDone has allowed me to help and support clients all over the world while putting into practice my skills and abilities. It has given me the incredible opportunity to improve my expertise, have tons of freedom and flexibility and work with an extremely supportive and friendly team."
With a degree in Industrial Design and extensive experience in Event and Travel management, Alice has developed outstanding attention to detail and organizational skills.
She is empathic and very customer-focused, and she loves creating connections with her clients in order to deliver great results.
Alice spent the last five years in London working as a travel and event coordinator, creating and planning priceless travel experiences for other people. She is currently based in Italy but lived in Ireland, the US, and Australia. Traveling and exploring new places and destinations is her biggest passion.
Teaira Burge | Inbox Manager
"Working for InboxDone has allowed me the flexibility to pursue my dreams and goals while simultaneously helping busy professionals pursue theirs! I love getting to work with people all over the world as I learn new skills every day."
Teaira is a Virtual Assistant within the arts and education industry and a Master of Music graduate from Roosevelt University.
As a seasoned Virtual Assistant, she is bursting with the experience, skillset, and passion to manage email correspondences and calendars, plan and prepare documents, and provide answers to customer inquiries efficiently. She also has a professional background in customer service complemented with multiple roles providing excellent and a positive customer journey experience; effective communication, quality, and compliance is at the center of everything she achieves.
Teaira joined the InboxDone team in 2021. She currently works in both Chicago and Salt Lake City as a professional singer and actress.
Andrew Van Kleeck | Inbox Manager
"InboxDone has provided me with the work-life balance I have always dreamed of. It brings me great joy to help busy professionals use their time more efficiently and grow their businesses."
Andrew Van Kleeck is a customer service professional and sales wiz with several years of B2B experience. He has a wide range of professional experience both in the United States and Europe.
 
Andrew is a dedicated professional whose work across a wide array of fields brings a unique skill set to the table. With an educational background in Human Services, customer relations and communication are his strong suits.
When he's not helping clients, he likes to travel and spend his time exploring the great outdoors. Andrew joined the InboxDone team in 2021. 
Joe Torres | Inbox Manager
"It's pretty cool that I have the opportunity to learn many new technical skills and business systems under one single company like InboxDone. The support from the company is next level and the culture is nothing but positive!"
A self-professed utility man, Joe has taken the reins of sales, social media, customer service and copywriting which includes blog articles, autoresponder messages and web content for the companies he's worked for. Wherever he's needed, Joe's ready to fill in the gaps in order for business to get done.
Joe's resourceful nature, decisive actions and strategic thinking has served him and those who worked with him well. Now, he's ready to take his talents and to help those ready to streamline their business for maximum success.
Joe is a people person, currently based out of Toronto. He joined the team in 2021. 
Jordan Ved | Inbox Manager
"Making the switch from a corporate career to a flexible, digitally-based role at InboxDone has been a huge game changer for me. InboxDone provides me with the structure and growth of a 'traditional' job, but allows me the freedom to learn new things and solve unique problems in new ways!"
After 5 years as an IT project manager, working with a global team of 300+ people, Jordan has become used to being the go-to person on her team. Managing a program for 23 applications simultaneously, in addition to being the team's "marketing guru", she has become an expert in multi-tasking and communication.
Jordan's attention to detail and her ability to work with people in all parts of the world ensures that she can get any task done, big or small.
If she's not out exploring a new city, you can find Jordan baking up a storm in her kitchen! Jordan joined our team in 2021.
Angelica Hunter | Inbox Manager
"The community and support offered at InboxDone have been an excellent work environment to thrive in. Whether it be technical, administrative, or even emotional support needed, the team at InboxDone is there to help make sure we and our clients are on the path to success."
Angelica graduated from the University of Hawaii at Manoa with a B.A. in English and Minor in Japanese. As an English Major, she has always been interested in learning how people communicate with each other and the effectiveness of trying to "get the point across" with different cultures. She currently works as a Retail Specialist for an international tech company.
Along with her current retail work, Angelica has had over 10 years of varied work experiences as a Virtual Assistant, Health/Life Insurance Agent, and as an English teacher abroad in Okinawa, Japan. Although these experiences may seem unrelated, they have greatly enhanced her oral and written communication abilities to communicate with a wide variety of people, with different comprehension needs. Helping people fulfill their dreams and gaining clarity on their goals has always been a passion for her.
Based in Hawaii, Angelica joined InboxDone in 2021. When she isn't in an inbox, she spends her time writing, sports card collecting, and Pokemon trading.
Book A Discovery Call Now To Discuss Your Needs
Enter your name and email into the form to book your discovery call, then choose a day and time for the call on the following page.