Claire Giovino | Founder & CEO
"InboxDone helps busy professionals delegate daily processes so that they can get back to the things they do best and value most. At our core, we help our clients (and our team) discover and maximize their unique contribution."
After teaching and counseling in 18 different countries, Claire adopted a "laptop lifestyle" and began optimizing inboxes for industry leaders. In 2017, she launched InboxDone and quickly scaled the business with zero startup capital.
Claire's love for streamlined systems allows her to transform chaotic inboxes (the hub of each client's business) into well-oiled machines. Her proprietary recruitment and training process ensures that each client is now matched with the perfect Inbox Manager and represented with a superior level of communication. These clients now check their inbox just once per month — or not at all!
In her free time, Claire interviews thought leaders on her podcast (The Better Questions) and hosts Better Question Dinners in beautiful Portland, Oregon.
Carly Vair | Onboarding Manager
"InboxDone has provided me with the professional experience, support and flexibility I'd never find anywhere else. It has completely changed both my day-to-day life and long-term goals."
With a B.S. in Communication (and a concentration in Interpersonal Communication), Carly has spent most of her career in professional journalism. She's worn a variety of hats in the service of small businesses, including Reporter, Project Manager, Content Creator and Customer Service Representative (via email, phone and FB Messenger).
Carly has always recognized the importance of courteous, clear and patient communication. She enjoys implementing new systems and streamlining them to perfection. Carly's dynamic background allows her to identify each client's unique needs and effectively provide the specific answers that solve their pain points.
Carly joined the InboxDone team in early 2018 and is currently based in Western New York. Outside of work, Carly is the parent of three rescued pit bulls and is currently finishing her first novel.
Alex Mogavero | Hiring Manager
"Working with InboxDone has given me the freedom to build a life overseas. It is also one of the few constants in my nomadic lifestyle, which I have come to appreciate greatly."
With a B.A. in Spanish (and a concentration in English), Alex has spent most of his professional career researching, writing and teaching. He has worked as a Content Contributor for leading digital media companies throughout Latin America (in both Spanish and English).
Alex has also worked as copywriter for years and teaches English (as a second language) to all ages and levels. His cross-cultural experience has cultivated a depth of respectful and empathetic communication for every demographic of customer, allowing him to easily adapt his writing to any audience or brand voice.
Alex joined the InboxDone team in early 2018 and fully takes advantage of his remote lifestyle. He currently splits his time between New York and Buenos Aires, where he fluently communicates in multiple languages.
Kevin Chan | Inbox Manager
"InboxDone has freed me from the typical corporate lifestyle bound by strict schedules and given me the security to create a life uniquely my own."
With his extensive professional background as a Sales Manager and Firefighter Paramedic, Kevin brings a unique perspective to InboxDone.
Since his writing experience ranges from marketing emails to research-heavy theses, Kevin can easily adapt to any writing style and brand voice.
His sales experience allows him to quickly build rapport, close high-level deals via email, cultivate strong client relationships and nurture these over the longterm.
Born and raised in Chicago, Kevin joined the InboxDone team in early 2018. He is currently based in California, but you will often find him road-tripping across the US.
Julia Chantrey | Inbox Manager
"Tons of flexibility, great people to work with!"
Julia is a marketing strategist with extensive experience in direct sales and account management. Her expertise extends to sales funnel design and implementation of different retention models (depending on the client's desired outcomes).
Julia joined the InboxDone team in early 2019. Since she thrives both independently and collaboratively, Julia is able to provide her strategic perspective to a variety of inboxes and tailor her expertise to each client's unique offering.
Based in Toronto, Julia also brings her passion for the arts to her role as Inbox Manager with credentials including Paramount Pictures and Universal Studios.
Jessica Wayman | Inbox Manager
"By working closely with my InboxDone clients on their goals and objectives, I help them let go of things they don't need to focus on. When they have less stress, they can work from a strong place of creativity and flow."
With a B.A. in Business & Marketing, an M.A. in Adult Education and an M.A. in Psychology, Jessica has a strong eye for detail when it comes to the written word. Her years of experience in business coaching and digital marketing means she's helped countless clients craft their perfect customer experience inside the inbox and derives the most fulfillment from helping others succeed.
Jessica also has extensive customer service experience working with large corporations and small businesses (via email, phone, Facebook and Instagram). Because of her incredibly diverse background, she can easily adapt to any client's voice and style.
Jessica joined the InboxDone team in early 2019 and is based in Phoenix, Arizona. In contrast to traditional office hours, Jessica loves how remote work allows her to spend more time with her husband and son on a daily basis.
Bosi Mainye | Inbox Manager
"Working for InboxDone has been amazing — I get to learn new things and the sense of community built around the team is more than anyone could hope for."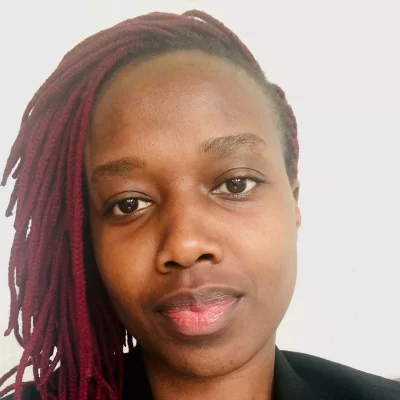 After earning her B.A. in Economics and Statistics, Bosi's obsession with words led her to a career in content creation and communication management.
Bosi has written sales content for clients around the world by building remote relationships (with a focus on digital marketing). Her extensive experience working for clients in a range of industries allows her to adapt her voice to and style to match any client's unique brand and messaging.
Bosi joined the InboxDone team in 2019 and is currently based in Kenya. When she's not making magic happen inside a client's inbox, you'll find her head buried in a book or writing the next crazy story her mind has conjured up.
Jeff Horner | Inbox Manager
"Every day, I help clients solve problems creatively and effectively because of the skills I've been taught and the freedom I'm allowed by InboxDone."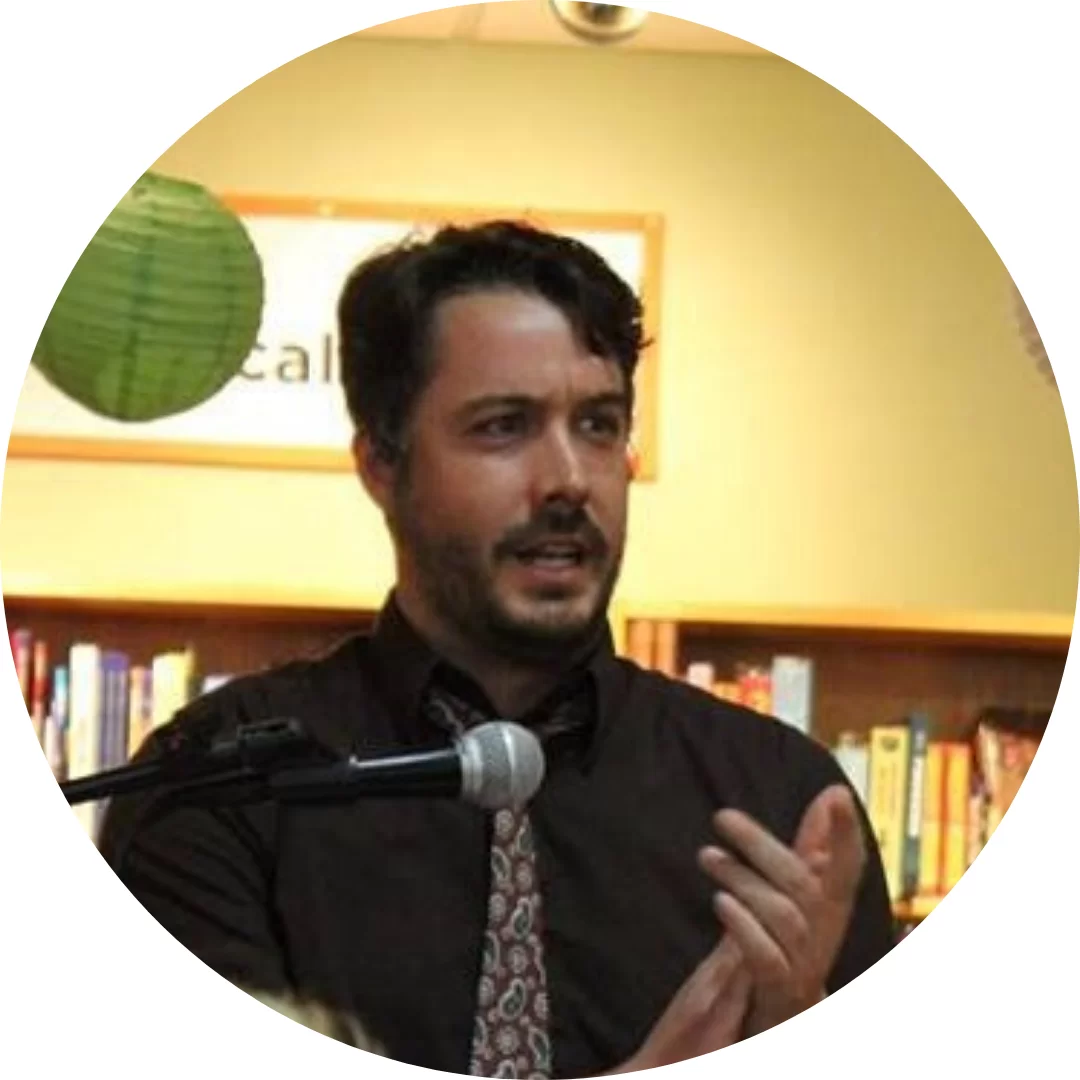 After earning his M.A. in Creative Writing, Jeff began tutoring English to a wide range of post-secondary students. His years of teaching communication (combined with his leadership positions in several managerial roles) have provided Jeff with the ability to reach any inbox goal by providing creative solutions.
Jeff's skills inside the inbox include attentiveness to the nuance of client goals and customer relationships, empathetic and professional communication and the ability to mirror any writing style.
Jeff joined the InboxDone team in 2019 and currently lives in beautiful Asheville, North Carolina. When he's not transforming inboxes, Jeff enjoys hiking, movies, and trying as many local beers as possible.
Jared Lonsberry | Inbox Manager
"With the professional support and flexibility provided to me by InboxDone, I'm able to excel at my work without compromising any of my personal goals. It has completely changed the way I view what's possible in a business."
With a professional career focused primarily on customer service, Jared understands that serving customers and attending to their needs should be the most important part of any business. Jared's background in the insurance industry provided ample experience in assisting individuals through some of the most stressful times of their lives, and has thus developed an ability to adapt to ever-changing situations.
The insurance field has also given Jared the ability to communicate clearly and precisely with customers to ensure that they are always in the loop and are always receiving the highest possible value from their service provider.
Currently based in New York, Jared joined the InboxDone team in 2020 and enjoys hiking, playing basketball, and writing.
Matthew Royality | Inbox Manager
"Working for InboxDone has been immensely satisfying. It has provided me with a flexible, but structured way to generate income while pursuing my creative passions. The support I have received from my team is unrivaled!"
After earning his B.A. in English, Matthew went on to become certified in Musical Theater at a competitive conservatory in New York. His professional life has included directing, performing and educating students (K-12) in the arts.
As a freelance director, Matthew has honed the ability to understand and execute his clients' vision with precision and punctuality. Staging full-scale productions with diverse teams has required masterful communication, organization and project management skills — all traits he brings to the inbox.
Matthew joined the InboxDone team in early 2020 and currently resides in New York, where he performs music and explores the city with his partner and two-pound chihuahua.
Emily Faracca | Content Manager
"InboxDone allows me to immerse myself in the world of entrepreneurship, while sharpening my writing skills in an incredibly supportive and generous environment."
Emily has produced content for a variety of channels and formats since graduating with her B.A. in Communication in 2014. She is a firm believer that content is what makes a good brand a great one. Her goal with each piece of content is to add value at every turn and create the most genuine way to reach its intended audience.
Based in Buffalo, NY, Emily has spent time in publishing, journalism, and marketing. In addition to in-depth content, she specializes in social media. She manages the social media accounts of University at Buffalo and her work has been recognized by top media organizations as a B2B brand to imitate.
Emily joined InboxDone in 2020 and is thrilled to be a part of the dynamic and intelligent team. When she is not producing content, she is trying her hand at product photography for her skincare blog and learning illustration in Photoshop.
Sarah Ragucci | Inbox Manager
"Working with InboxDone has been an amazing way to apply my skills across different business industries, while giving me the flexible options to control my schedule and work from anywhere."
Sarah is a customer contact rockstar with several years of experience in marketing and design. She's passionate about exceeding client expectations, cultivating connections and managing relationships with outstanding communication skills.
Sarah brings her unique understanding of the challenges facing entrepreneurs to the InboxDone team, having run her own successful design business in the wedding industry for eight years.
Currently based in Ontario, Sarah quickly advanced in her role as Inbox Manager. When she's not knocking her clients' socks off, you can find her traveling the world, color-coding everything, or hanging out with her menagerie of pets (5 cats, 1 dog, 1 husband, 2 kids and a hedgehog).
Kaley Sutton | Inbox Manager
"InboxDone has provided me with a toolbox of skills, a supportive team, a flexible schedule and a great work environment, even from afar!"
With a B.A. in Linguistics and Spanish, Kaley's passion for language extends from the theoretical to the practical. With an extensive career in customer service and hospitality, Kaley joined the InboxDone team in 2019 because of her concise and thorough communication, which she believes is the key to preventing and solving problems.
A lifelong reader and writer, Kaley is meticulously organized and specializes in implementing efficient systems that ensure no important details fall through the cracks. Kaley currently lives in the Colorado mountains with her dogs and partner.
Katherine Lynn | Inbox Manager
"InboxDone has allowed me to put my professional skills and knowledge to use, as well as giving me the opportunity to expand my knowledge base. I am able to help my clients maintain organization and productivity in their busy schedules. I have found a happy balance between family life and work through the flexibility provided by InboxDone."
After earning her B.A. in Psychology, Katherine flourished in her careers within both the health care and education sectors, which all required a high level of confidentiality, empathy and emotional intelligence. In her previous role as an Age and Disability Service Coordinator, Katherine worked daily to maintain communication with her many clients through email, phone and video conferences and was also responsible for leading her own team of staff.
Katherine joined the InboxDone team in 2020 and has proven to be a reliably organized, dedicated and independent Inbox Manager for her clients. Originally from Georgia (US), she now lives in QLD Australia with her family.
Deborah Pope | Inbox Manager
"Inbox Done has allowed me the flexibility to continue my creative passions while utilizing my writing skills to make a difference for others. Great staff & wonderful support!"
Deborah is a morning radio personality & Social Media Brand Manager for a heritage radio station in the Midwest. Her experience has allowed clients such as AT&T, Sleep Number & Wendy's to trust her with representing their brands, and she can adapt to any writing style.
Deborah loves all things digital, from creating graphics to blogging, and is familiar with email marketing platforms, such as Mailchimp. She also has experience creating an online course.
A Butler University grad who majored in Communications, Deborah has two boys, a husband who teaches, and two dogs. She is currently writing her first book!
Jenni Raath | Inbox Manager
"The support that I have received from the team at InboxDone has been amazing! I have felt welcomed from the start and I have already learned so much. Claire and the management staff are wonderful to work with! The attention to detail and the systems in place make the onboarding process a breeze."
With over a decade of working remotely, Jenni has adapted well to her virtual surroundings. She has developed a bulldog mentality and works hard to make sure deadlines are met. She has worked closely as a virtual personal assistant for Managing directors and CEO's and has excellent communication skills.
Because she has worked in many different industries, she grasps new systems quickly. She has worked in the recruitment industry, marketing & the market research industry, and has run her own small business which gives her the edge to understand the value of taking care of clients and new leads.
Caye Finnell | Inbox Manager
"The freedom and flexibility that comes with working for InboxDone is immediately satisfying. Being able to work one on one with clients from around the world is exciting and engaging. Not to mention the ability to manage my own time and work schedule is an absolute dream."
With a B.S. in Education and 8 years of teaching experience, Caye's passion for management, organization, and detail quickly advanced her career in education. Combined with a strong desire to help others, she energetically analyzes and organizes inboxes using her problem-solving skills and coding techniques. She is eager to take the pressure off incoming emails off of her clients so that their business can do what it is designed to do; flourish and thrive.
Caye joined InboxDone in 2020 and loves calling Oklahoma City home. She enjoys exploring new restaurants as well as traveling whenever she can.
Yaro Starak | Founder & CMO
"Breaking free from email was one of the most important steps I made as an entrepreneur. Now I want to help spread the word about InboxDone so more entrepreneurs can experience the same freedom."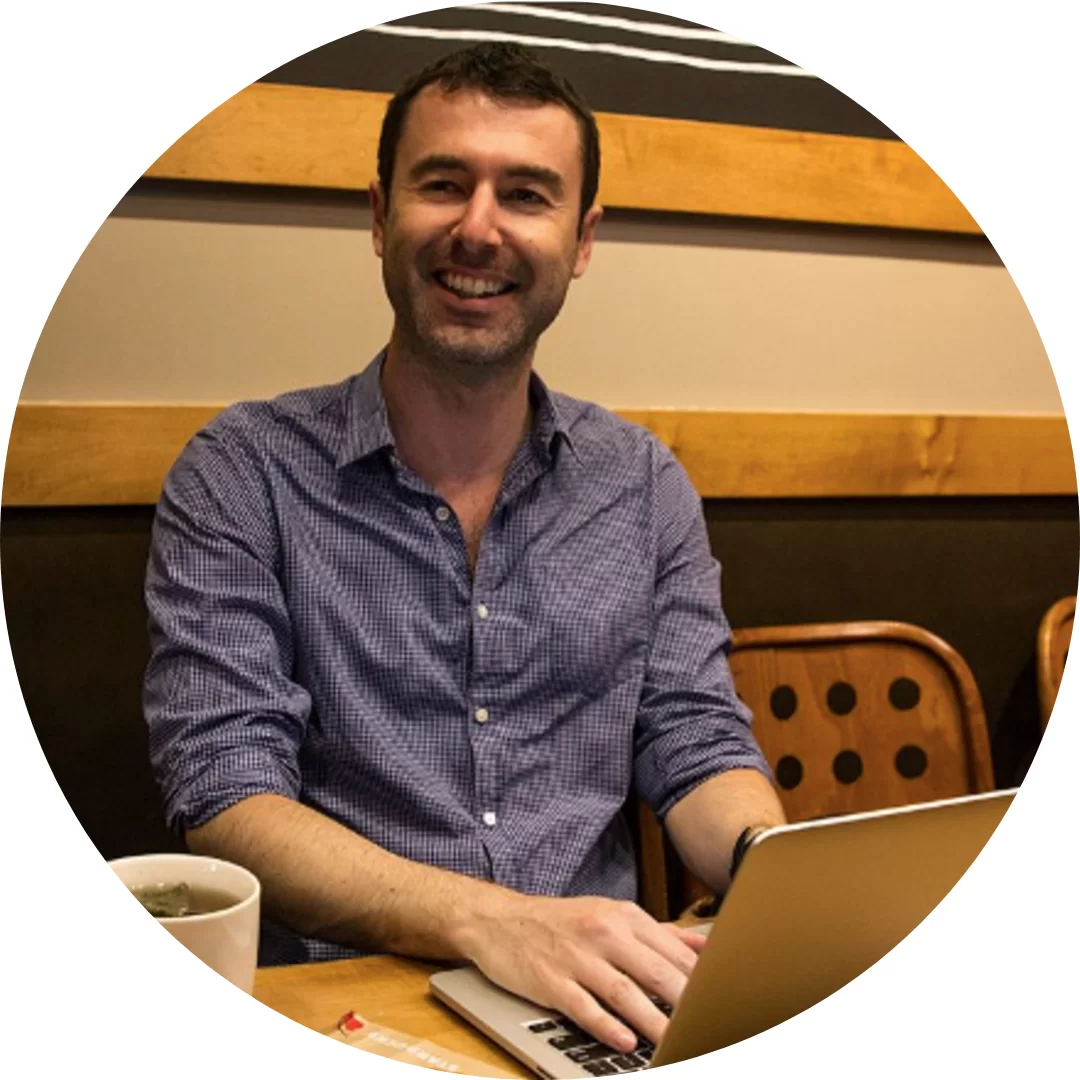 Yaro began his entrepreneurial career at 18 years old, starting a website about a trading card game. A few years later he launched an online essay editing business, then began blogging and podcasting about entrepreneurship in 2005.
From day one, Yaro focused on freedom as his main business objective, but it became clear that the biggest reason he didn't have the kind of freedom he wanted was because of email. Email customer support, email sales followup and dealing with all the day-to-day messages that come in from newsletters, software and app notifications consumed up to five hours of his day, every day -- and it never stopped!
The more success Yaro had with his business, the more emails showed up. Because of the volume of email coming in, he couldn't provide the level of customer and sales support that he knew he should. Everything changed when Yaro hired his first email assistant, who completely took over his business inbox, unlocking the kind of freedom he always wanted.
Yaro has been spreading the word about InboxDone since the company's inception in 2017, checking his email just once per month. He continues to write, podcast and travel the world, knowing that his email is safely in the hands of his talented team.
Book A Discovery Call Now To Discuss Your Needs
Enter your name and email into the form to book your discovery call, then choose a day and time for the call on the following page.